Introduction
Father's Day is a special occasion dedicated to honouring fathers and celebrating their role in our lives. It is a day when we express gratitude and appreciation for the love, guidance, and support that fathers provide throughout the year. 
Have you ever needed a father to show up for you, and they did? Have you ever needed a father to show up for the children, and they did? I bet you appreciated them then, but you can never say " Thank you" enough. We are here again to show appreciation and gratitude for their effort and love.
When do we celebrate Father's Day?
We celebrate Father's Day annually on the third Sunday of June. Father's Day allows us to recognize the importance of fathers and father figures, acknowledging their contributions to our families and society as a whole. 
It is a time for all of us to express our affection and admiration for our dads, grandfathers, stepfathers, and other paternal figures who have made a positive impact on our lives. 

How to Appreciate Fathers on Father's Day 
There are different and wonderful ways to express your love and gratitude for their presence in your life. Here are some heartfelt ways to appreciate fathers on this special day:
1. Spend quality time together
Dedicate the day to spending time with your father. Plan activities that he enjoys, such as going for a hike, watching his favourite sports game, or simply having a meaningful conversation over a cup of coffee. Show genuine interest in his life and create lasting memories together. 
2. Write a heartfelt message
Express your appreciation through a handwritten note or a heartfelt message. Write about specific moments, qualities, or lessons your father has shared that have impacted your life positively. Let him know how much he means to you and how grateful you are for his love and support.
3. Prepare a special meal
Treat your father to his favourite meal. Cook or order his preferred dishes and create a relaxed atmosphere where he can sit back and enjoy the delicious food. It's a simple gesture that shows you've put thought into making the day special for him. 
4. Prepare a surprise outing
Organize a surprise outing or activity that your father would enjoy. This could be a getaway, a visit to a museum, attending a game together, attending a concert, or any other experience he would appreciate. The element of surprise adds an extra touch of excitement and shows your thoughtfulness in planning something special for him.
5. Choose a thoughtful gift
Choose a gift that reflects your father's interests or hobbies. It could be something he has mentioned wanting, a book by his favourite author, a gadget he has been eyeing, a bottle of his favourite drink, or a personalized gift basket. The key is to select something that shows you've considered his preferences and that reflects his uniqueness.
Father's Day Drinks Recommendation
When it comes to celebrating Father's Day, raising a glass with a special drink can be a delightful way to honour and toast your father. Here are a few drink recommendations to consider: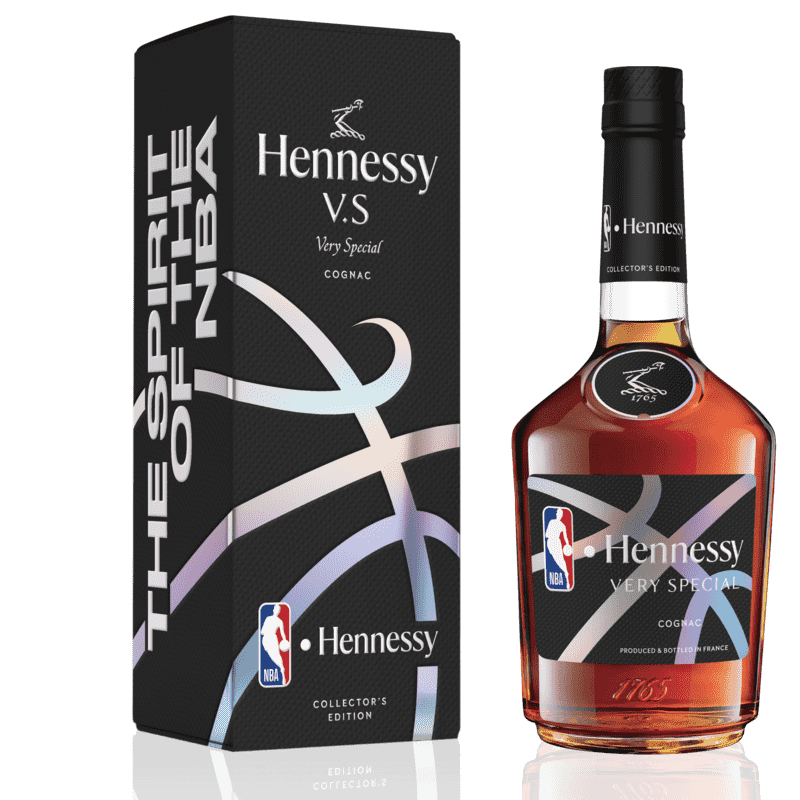 1. Hennessy VS
Father's Day is a perfect opportunity to show appreciation for the incredible dads in our lives. If your dad enjoys premium Cognacs, we have an exceptional recommendation for you: Hennessy VS NBA Edition. 
Combining the craftsmanship of one of the world's most renowned Cognac producers with the excitement of the NBA, this limited edition bottle offers a unique and memorable experience.
Hennessy VS (Very Special) NBA Edition is a collaboration between Hennessy, the iconic Cognac house, and the National Basketball Association (NBA). 
The distinctive packaging does make an impression and can become a cherished addition to any dad's collection.
This is an excellent choice for dads who appreciate both the art of Cognac and the excitement of the NBA.
Click here to view or/and buy.

2. Martell VSOP
Is your dad a cognac enthusiast? How about treating your dad to a bottle of Martell VSOP? Martell VSOP is a premium cognac that offers a delightful blend of smoothness, richness, and elegance. It's a great choice for dads who appreciate the finer things in life.
It can be taken neat or on the rocks to fully appreciate its complex flavours. Does the dad prefer cocktails? Martell VSOP can also be used as a base for various mixed drinks. Classic cocktails like the Sidecar or the French Connection are excellent choices that highlight the distinctive character of this cognac. 
Click here to view or/and buy.

3. Bisquit XO
For Father's Day, a bottle of Bisquit XO would make a wonderful gift for your father. Bisquit XO is a premium cognac known for its exceptional quality and rich flavours. It is a blend of carefully selected eaux-de-vie aged in French oak barrels, resulting in a smooth and luxurious taste.
To make the gifting experience even better, consider accompanying the bottle with a personalized note expressing your love and appreciation for your father.
You could also pair it with a set of cognac glasses or a cognac recipe, allowing your father to fully enjoy the Bisquit XO experience.
Click here to view or/and buy.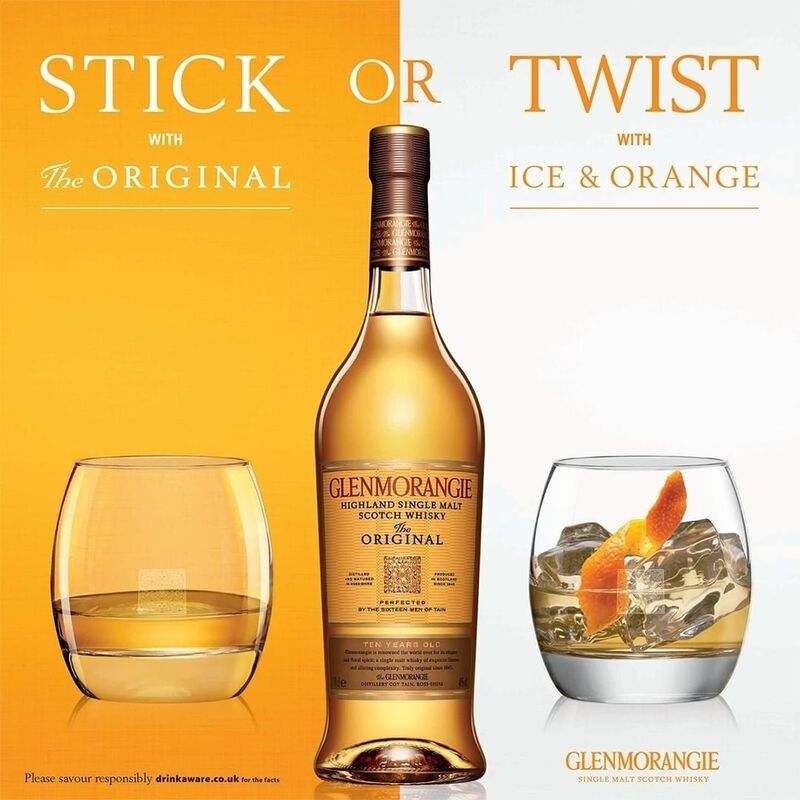 4. Glenmorangie 10 Years
When it comes to celebrating Father's Day, nothing can quite compare to raising a glass of exceptional Single-Malt Scotch whisky with your dad. Whether he is a whisky lover or just starting out, Glenmorangie 10-Year-Old is an excellent choice. 
It offers a delicate balance of floral and fruity notes, with hints of vanilla and honey. Whether enjoyed neat, on the rocks or as part of a classic cocktail. Glenmorangie 10 Years is sure to impress whisky enthusiasts and novices alike.
Click here to view or/and buy.

5. Glenfiddich 18 Years
If you're looking for a great drink recommendation to celebrate Father's Day Glenfiddich 18-Year-Old is an excellent choice. 
This Single-Malt Scotch Whisky has been matured in a combination of American oak and Spanish sherry casks, resulting in a rich and full-bodied taste. It has flavours of baked apples, spices, and a touch of oak.
Enjoy a glass of whisky as you spend quality time together.
Click here to view or/and buy.

6. Singleton 18 Years
Another single-malt whisky on our list is Singleton 18 Years. Singleton is a renowned Scotch whisky brand known for its exceptional quality and rich flavours. 
The Singleton 18 Years expression offers a smooth and sophisticated taste profile that is sure to be enjoyed by any whisky lover. It is aged for 18 years in oak casks, allowing the whisky to develop complex layers of flavours and aromas with a subtle touch of smoke. 
If your father enjoys a good drink, Singleton 18 Years is a fantastic choice to celebrate Father's Day. 
It's refined character and age statement make it a thoughtful and impressive gift. 
Click here to view or/and buy.

7. Guv'nor  Dry Red Wine
Guv'nor is a rich and flavorful dry red wine that would make a great choice for celebrating and honouring your father this Father's Day. This dry red wine has intense aromas of blackberries and cherries, along with hints of spice and oak. 
Pairing Guv'nor red wine with grilled meats like steak or lamb would be an excellent choice if you are planning to have a meal with your family to celebrate this Father's Day.
Remember to serve Guv'nor at the appropriate temperature, typically around 16-18 degrees Celsius, to fully appreciate its flavours and aromas. 
Click here to view or/and buy.

8. Mucho Mas Dry Red Wine
Make Father's Day extra special with a bottle of Mucho Mas Dry Red Wine. With its rich flavours, smooth texture, and exceptional craftsmanship, Mucho Mas is the perfect gift to delight a father who is a dry wine enthusiast. 
Enjoy a harmonious blend of juicy cherries, blackberries, and a hint of spice. The balanced tannins and well-integrated oak create a smooth, velvety mouthfeel. 
Mucho Mas can be enjoyed with grilled steaks or roasted meat for a delightful family meal. 
Consider pairing it with a personalized wine opener or wine decanter.
Click here to view or/and buy.

9. Bianco Nobile Sweet White Wine
Bianco Nobile is a delightful German vanilla-flavoured white sweet wine. It offers a unique and memorable drinking experience, making it an ideal selection to celebrate and honour fathers on this special day. 
If the father you would like to gift enjoys a good glass of wine occasionally, Bianco Nobile is the wine to go for. 
Moreover, Bianco Nobile pairs exceptionally well with chicken, salads, and light pasta dishes. Whether you're planning a special Father's Day dinner or a casual get-together, serving Bianco Nobile will enhance the experience.
Click here to view or/and buy.

10. Chamdor Non-Alcoholic Wine
We recommend Chamdor as a great drink option for Father's Day celebrations. Chamdor is a non-alcoholic sparkling sweet wine that offers a delightful and refreshing taste. It is a perfect choice for fathers who prefer non-alcoholic wines.
Chamdor adds elegance to any gathering and can be enjoyed on its own or used as a base for mocktails and cocktails. Its versatility makes it suitable for all ages, creating a family-friendly atmosphere where everyone can enjoy a meal together on this special occasion. 
By choosing Chamdor, you show thoughtfulness and inclusivity, considering everyone's preferences and ensuring that all can join in raising a glass to honour the fathers.
Click here to view or/and buy.

11. Graham's 10 Years
Graham's 10 Years Tawny Port is a fortified port wine that offers a delightful combination of flavours and a rich, smooth texture.
This Port wine is an excellent choice for a father who enjoys good quality aged wines. It has flavours of dried fruits, caramel, nuts, and spices.
If you are looking for a wine to enjoy with your father before or after a meal while walking down memory lane? This wine is perfect as a digestif or paired with desserts. Serve it slightly chilled.
Treat your father to this refined indulgence of Graham's 10 Years Tawny Port, and make your celebration unforgettable.
Click here to view or/and buy.

Father's Day Gift Basket Recommendations
A gift basket is a fantastic idea for a Father's Day gift. Other than having his favourite drink(s) in the basket, here's how you can create a memorable gift basket: 
Glassware and Accessories:

Enhance the experience by adding a set of high-quality glassware like glass or decanter appropriate for the drink included. You can also include accessories like a corkscrew or bottle opener to complete the gift basket.  You may have the accessory engraved with a thoughtful message.

Snacks and Treats:

Pair the drinks with an assortment of snacks. Consider including but not limited to nuts, chocolates, and cookies. These treats would work best if they complemented the drinks or your dad's favourite snack.

Add a personalized touch:

Add a personalized note or a Father's Day card expressing your love and appreciation. You can also include a photo of you and your father, or a handwritten recipe for a special cocktail he can try.
Conclusion
This Father's Day, go beyond the traditional tie, socks or wallet. Surprise your dad with a thoughtful gift that matches his preferences. 
Whether he's a young adventurer, a seasoned drinker, or a teetotaler, there are plenty of drinks and gift baskets to choose from.
How To Order
This Father's Day, explore our wide selection of drinks and gift hampers available at great prices on our website, here. 
Go the extra mile for the dads with bottle engraving, gift wrapping or gift hamper, here. Discover personalized Father's Day gift options and place your order with us. We're here to help you create cherished memories with your loved ones. 
For inquiries or to place an order, reach us via call or WhatsApp at 0705570066. 
Visit us along Biashara Street, Watersys Plaza, 2nd Floor and Accra Road in Nairobi CBD. 
Cheers to all fathers, father figures, and the fathers of our children. We love and appreciate you. 
HAPPY FATHER'S DAY! Cheers🥃🍷
By Roseline Maina: Digital Marketer