Appreciation comes from the heart, and gifting does not have a price tag. It has been a turbulent year all around and the year has not been the most favourable. However, Gifts create sweet memories, and this festive season is the most appropriate time to say "Thank You". Say thank you to your friends, family, colleagues, employees and even employers.
Find the perfect Christmas or new year's gift from these affordable drinks, no matter your budget.
Whisky

Glenomorangie Quinta Ruban
Glenmorangie Quanta Ruban is the darkest and most intense whisky in the extra-matured range. Quinta Ruban has spent 10 years maturing in American white oak casks, before being transferred into specially selected ruby port casks from the Quintas or wine estates of Portugal.
Extra maturation in these port casks develops Glenmorangie Quinta Ruban into a whisky with a complex balance of sweet and dry flavours and an intriguing contrast of smooth and crisp, cooling textures. It is non-chill-filtered for additional aroma and mouthfeel.
Nose: Dark mint chocolate, tangerines, and Seville oranges mingle with sandalwood and walnut before giving way to a spicy finish of pepper and nutmeg.
Palate: Mint chocolate and walnuts envelop the palate like velvet, laying the foundations for rose, Turkish delight, and sweet Seville oranges.
Finish: Long-lasting silky aftertaste leaving dark chocolate mints and traces of orange.
Click here to view/buy.
Glenfiddich 18 years
Matured in fine Spanish Oloroso wood and American oak, this rich whisky is an intriguingly fruity and robust oak expression, but there are many more reasons why this expression is special.
Every batch is individually numbered and carefully watched over. Each has extraordinary consistency and character from an intense marrying period, and a warming, distinguished finish.
A truly exceptional single malt, the result is not just of eighteen years of care and attention, but of whisky-making craft and knowledge passed down through the generations.
Click here to view/buy.

Glenfiddich 15 years
Immensely popular Glenfiddich variant. Using a Solera system common in the maturation of quality sherry, 15year old malt from three different types of casks is married together in a wooden vat, which is constantly topped up to ensure the quality is maintained.
Nose: An intriguingly complex aroma. Sweet heather honey and vanilla fudge combined with rich dark fruits.
Taste: Silky smooth, revealing layers of sherry oak, marzipan, cinnamon and ginger. Full-bodied and bursting with flavour.
Finish: Satisfyingly rich with a lingering sweetness.
Click here to view/buy.

Jack Daniels Single Barrel Select
Mellowed for smoothness drop by drop through sugar maple charcoal, single Barrel Select is the logical next step for any fan of the signature Jack Daniels flavour profile.
With its higher ABV of 45%, you'll experience classic caramel, oak-spice and fruity sweetness in higher definition, with a slight increase in punch that's sure to hold your attention.
Jack Daniels Single Barrel Select is a particularly pure expression of a whisky adored all over the world – a must-try for Jack Daniels enthusiasts.
Click here to view/buy.
Cognac

Hennessy VSOP
Hennessy VSOP is a harmonious and well-structured cognac characterized by a crescendo of aromas, a natural balance of strength and smoothness, and a remarkably lasting finish.
This VSOP is a balanced cognac, expressing 200 years of Hennessy's know-how. This unique blend has tamed the elements to craft and embody the original concept of cognac. The emotion awakened by the pleasure of tasting it continually reveals new facets of its personality. 
Click here to view/buy.

Remy Martin VSOP
The iconic Rémy Martin VSOP cognac embodies the signature style of the House. The vibrant gold-coloured cognac reveals dominant notes of vanilla, ripe apricot and baked apple. Rémy Martin VSOP is highly versatile thanks to the complexity and elegance of its aromas.
Rémy Martin VSOP perfect harmony of powerful aromas symbolize the Cellar Master's art of blending.
How do you drink Remy Martin?
As signature serve, Rémy Martin VSOP works perfectly as a refreshing aperitif-style long drink. Simply Mix 50ml Rémy Martin VSOP over ice cubes in a wine glass, top up with tonic water and garnish with a lemon wedge.
Click here to view/buy.
Rum

Ron Zacapa Solera 23
Ron Zacapa Solera 23 is an awesome rum – winner of a Platinum medal and ranked in First Place by the prestigious Beverage Testing Institute in Chicago, with a whopping 97 points.
It has a balance of delicate and unique flavours. The sweetness is held back nicely with a nice touch of oak. Other flavours you can taste are vanilla, dried fruits and some liquorice, spicy touch of cinnamon and ginger. 
The flavour builds if you leave the rum in your mouth for a little longer allowing it to coat the palate.
Ron Zacapa Solera 23 is the ideal gift for rum lovers and enthusiasts.
Click here to view/buy.

Old Monk Rum 
Old Monk Rum is quality dark rum made by traditional method, matured in oak barrels for a minimum of 7 years. This organic beverage contains 42.8% alcohol. It has a smooth creamy consistency. Its taste has notes of caramel, chocolate with a hint of vanilla flavour creating a truly pleasant harmony.
You can either stick to sipping pure rum to enjoy it neat or you can choose to use your rum for cocktails. 
Click here to view/buy.
Vodka

Cruz Vintage Black Vodka
Cruz is a super premium handcrafted vodka developed in New York. Distilled five times and through charcoal, a process allowing the retention of the character of the pure spirit whilst filtering out impurities. It is then blended with the purest of water sources bringing to life its extraordinary smooth taste and intense purity.
Cruz Vintage Black is dressed in an elegant yet mysterious jet black bottle, portraying its vast sense of style and a world of true luxury. 
How do you drink vintage black vodka Cruz?
Cruz Vintage can be enjoyed on the rocks or with your favourite vodka mixer to bring out its cool crisp and smooth taste.
Click here to view/buy.
Brandy

Don Montego
Don Montego is produced by a classical process, of ageing the distillery's own grape Eaux-de-vie. The ageing is done in oak barrels, for a minimum period of 5 years.
This lustrous golden liquid has a smooth and pleasant taste, accompanied by floral hints in its bouquet. This is a brandy like no other and is a perfect gift for brandy lovers.
Click here to view/buy.
Liqueur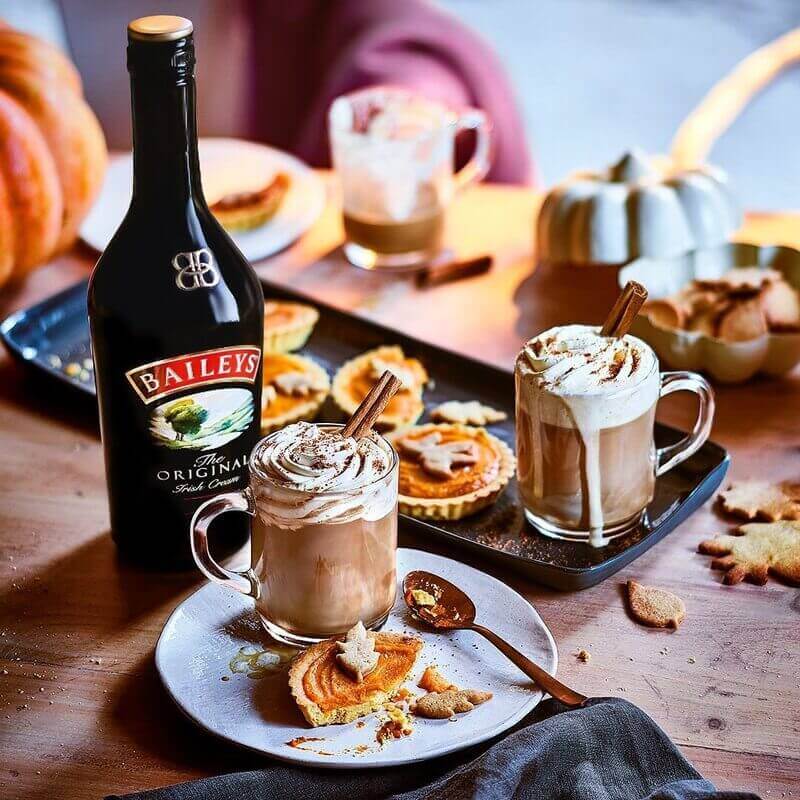 Baileys
Baileys Irish Cream is a liqueur made with Irish whiskey, cream, and cocoa that's manufactured in Ireland. This cream liqueur tastes sweet and milky, with notes of vanilla and chocolate, the fruitiness of Irish whiskey on the finish.
Baileys can be sipped straight, swirled in coffee, or mixed into cocktails. It features several great cocktails, most of which are especially taken after dinner. Here are the top Baileys Cocktails.
Click here to view/buy.
Gin

Hendrick's Gin
Hendrick's is considered a premium gin. It's high-quality, delicious, and won't break the bank. 
What's special about Hendricks gin?
Hendrick's unique taste comes from its use of roses and cucumbers along with 11 other botanicals, of course including juniper – but also coriander, orange, lemon, angelica, orris root, cubeb berries, caraway seeds, chamomile, elderflower, and yarrow berries.
For your first taste of Hendrick's, make it a simple gin and tonic garnished with a cucumber slice.
Click here to view/buy.
Wine

Nobile wines
Nobile has revolutionized the wine industry by adding flavours to its wines. Chocolate, vanilla, coffee are their chosen flavours for this brand. Their wines are amazing! Do not take my word for it, try them and let us know your experience! A worthy endeavour. 
Click here to view/buy.
Simonsig Vin De Liza
Simonsig Vin De Liza is a bright shiny brilliant gold colour. The nose shows rich honeyed fruit with layers of dried apricots, baked apples, and sundried raisins. There are perfumed aromas that are complemented by a seductive nutty oak spiciness. 
The palate is silky smooth with a delicious earthy, wet river stone minerality which keeps the sweetness well balanced. A beautifully well-integrated wine with layered complexity and a seamless texture. Comes in a 375ml bottle.
Perfect to enjoy now as a dessert, but further cellaring/ageing will be highly rewarded.
Click here to view/buy.

Mt. Hermon Moscato
Hermon Moscato wines is a  sweet bubbling wine that presents aromatic green apple, tangerine, lime, peach and pineapple fruit notes, rounded out by characters of fresh flowers. This flavorful dessert wine is lightly sparkling, pleasantly sweet and wonderfully drinkable.
Try pairing the wine with a bright lemon cake, buttery shortbread cookies or a mango mousse, or serve it alone as a refreshing aperitif.
Click here to view/buy.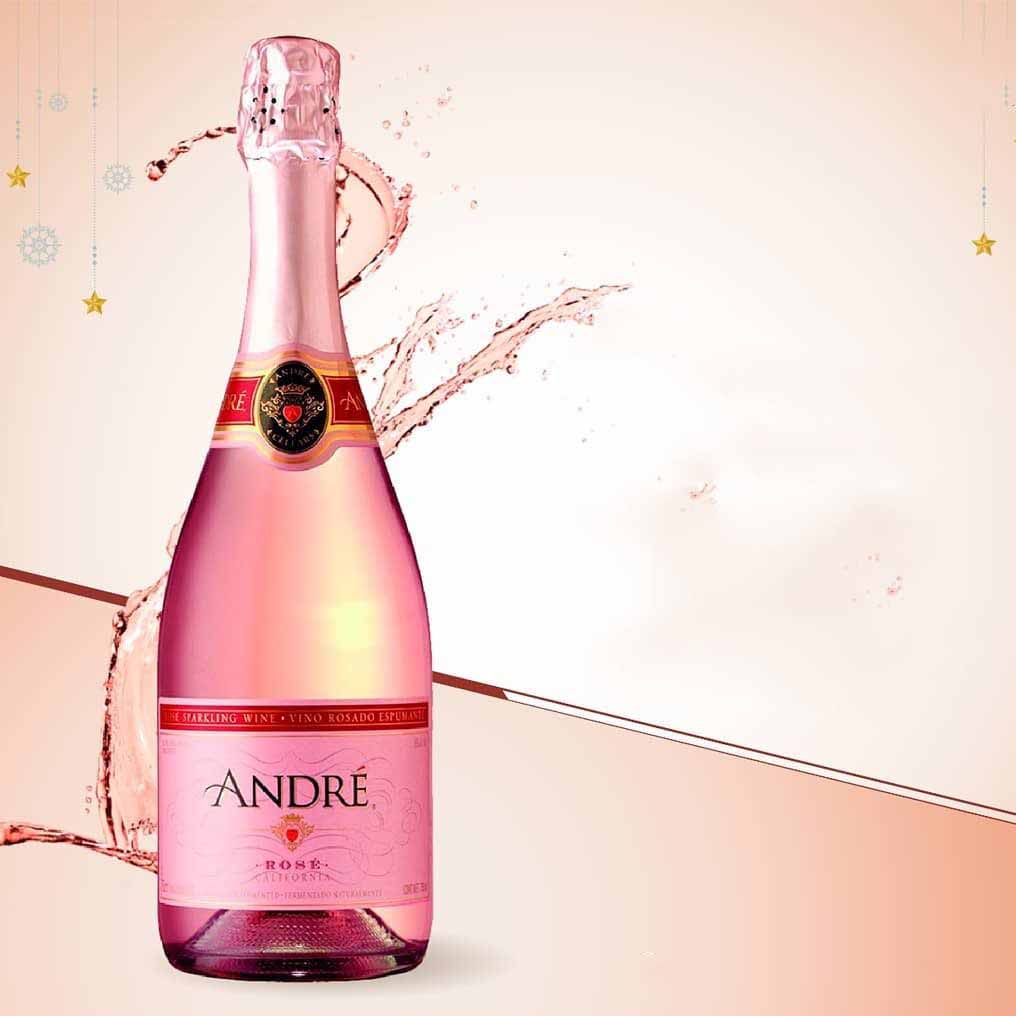 Andre Sparkling Rose
Andre Rose is a deep, salmon-coloured California sparkling wine made from a blend of crisp white and succulent red grapes. This sparkling wine is slightly sweeter with a vibrantly fruity bouquet, overtones of white fruit, with a hint of apple and palate-pleasing cranberry notes. 
Andre Rose has a smooth and fresh tasting finish. It's a blend of white Grenache 20% and Burger 65.9%. Andre Rose is an ultimate everyday luxury that doesn't break the bank.
Click here to view/buy.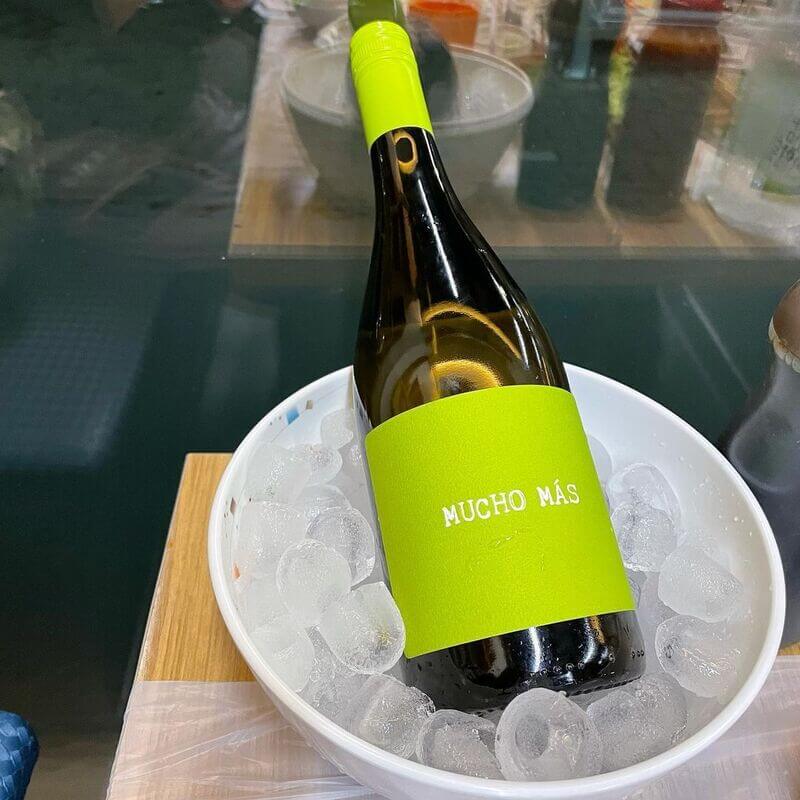 Mucho Mas White
Mucho Mas white is a straw-coloured with greenish tints wine. Complex and subtle on the nose, there are peach and apricot aromas with hints of citrus and smokiness. You can taste tropical fruit flavours, nuanced vanilla and nicely balanced acidity.
Food Pairing: Fish (salmon and tuna), poultry, pork
Click here to view/buy.
Hopefully, you found something you would love to gift this festive season. We can also gift wrap and engrave the bottle(s) for you.
Get to explore our wide range of drinks here if you would like more options. You may place a direct order through the website, WhatsApp 0703608746, or call 0705570066 for direct purchase or inquiry.
We offer delivery services and free deliveries for orders above Ksh 3000/-, in Nairobi and its environment. Deliveries happen from 10 AM to 6 PM, Monday to Saturday.
We are located along Biashara Street and Accra Road within Nairobi CBD. You are welcome!
MERRY CHRISTMAS AND A HAPPY & PROSPEROUS NEW YEAR!
By Roseline Maina: Digital Marketer