I had my first drink in campus, my first semester of the first year. It was nothing like vodka or whisky, but snapp. It was the go-to drink in campo for any lady starting out their journey into the alcohol world, and it made me feel like a sophisticated woman, as EABL tells us😊, ahem!. Then I transitioned to Guarana. Guarana has an alcohol content of 5.5%, so I was moving into uncharted territory, it was exciting, adventurous even. I know am not the only one who started out 'safe'. Some of us started with kingfisher ( a fruit wine, made from fermented fruits) or sangria ( a sweetened fruit wine), which made us feel more sophisticated than the 'guarana- drinkers'. Others went straight to makali the likes of Smirnoff, Kibao, and Kenya cane. I would like to know, how was that first experience?
Some might have started with wine in form one when they could sneak a sip or two from their mother's wine bottle. You might have wondered why some tasted sweet while some 'bitter', why others were red and some 'yellow'. Maybe you googled to find out, maybe you did not. But one thing stood out, you had an edge over your peers, you were cool, you had tasted alcohol. 
However, some of us who have never taken wine might wonder, "I have never taken wine before, how should a beginner drink wine? Or, which wine is best for beginners?" The world of wine can be a little intimidating for a beginner. There are red, white, rosé, sparkling wines with more than 1,000 grape varietals; where do you even start?  A beginner also includes those who have been taking Kingfishers and sangrias or those who have just been taking wine just because it was served with meals at a friend's dinner for six. You are just a long-serving wine taker. Wine experience requires constantly learning, tasting/taking varieties of wine, and curiosity to discover. 
If you are a beginner, or you would like to learn and discover a little more about wines, you have come to the right place;
Classification of wines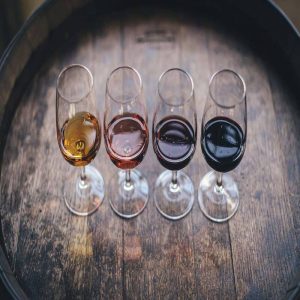 Color of wine
White wines are made mainly from green grapes, which are pressed before fermentation to separate the juice from the skins. The color of the wine is mostly yellow. The yellow can range from straw-yellow, yellow-green, or yellow-gold. Examples of white wine varietals include chardonnay, sauvignon blanc, riesling, and pinot grigio. 
Other white wines are made from grapes with colored skin like red grapes, provided the grape juice is drained before the red pigment in the skin alters it. Pinot noir grapes (red) used to make champagne go through this process. 
Red wines are made from dark-skinned grapes. The color can range from very intense violet for young wines and brownish color for aged wines. Examples of grapes varieties used to make red wine are cabernet sauvignon, malbec, merlot, and pinotage.
Rosé wines are made when red grapes touch the grape juice only for a short period, usually 02 to 20 hours. The wine grape skins are removed when the perfect rosé color is achieved. Examples are Luc Belaire Rare Rosé, mateus rosé, nederburg rosé.
Some winemakers mix red wine with white wine to give the rosé color, though this is highly discouraged.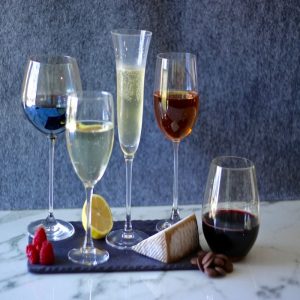 Sweetness of wine
Dry wine is considered dry when all the residual sugar( sugar remaining after fermentation stops, or is stopped) in grapes has been converted into alcohol during the fermentation process.
semi-dry or off-dry wines have a mild perception of sweetness. 
Sweet wines come to be when the process of fermentation is halted before it is complete. The sweetness of the wine will depend on when the fermentation process was halted.
Some wines are fermented completely dry and then a sweetener like a grape concentrate is added at the end.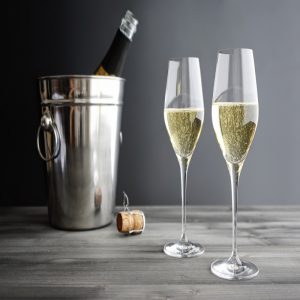 Style of wine
Still wine is an ordinary wine that is neither fortified nor sparkling. 
Sparkling wine is a wine with an amount of carbon dioxide in them. The carbon dioxide is either injected, this is cheaper sparkling wine, or maybe as a result of natural fermentation in a bottle or in a large tank. 
Champagne is a sparkling wine. It gets its name from the region of Champagne, France where it is produced. The carbon dioxide in champagne is achieved by adding yeast and sugars to the still wine that has gone through the first fermentation. This starts the second fermentation as it is bottled. With time, the carbon dioxide trapped in the bottle carbonates the wine forming the famous bubbles.
All champagnes are sparkling wine, but not all sparkling wine is champagne.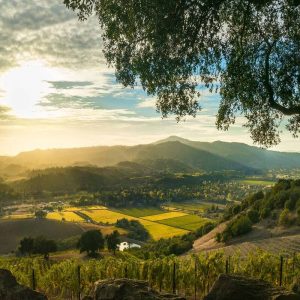 Country of origin
We have quite a number of countries known for producing good wines. 
France is known for its quality and variety of wines. Most grape varietals originate from France. Some of the most famous types of grapes include Merlot, Chardonnay, Pinot Noir, and Cabernet Sauvignon. All of these grapes were once cultivated in France and then exported to different parts of the world. Some of the wines made in France are; champagne, Veuve Clicquot, Dom Pérignon, Pierre Marcel.
South Africa is known for its wide range of wine brands. Wine production is mainly concentrated around Cape Town. Some of the grape varietal grown in South Africa are Shiraz, Carbanet Sauvignon, and Chardonnay. Some of the wines made in South Africa are; Nederburg, Robertson, Chamdor, and Durbanville.
Italy is home to some of the oldest-producing regions in the world. It the largest wine producer in the world. Grape varietal grown in Italy include Moscato Blanc, Pinot Grigio, Verdicchio and Aglianico. Some of the wines produced in Italy are prosecco, Balbi Moscato D'Asti, Fragoli and Zonin Montepulciano D'Abruzzo.
The Kenyan wine industry is growing steadily. We have the Leleshwa winery which produces the Leleshwa wines.
Wine Recommendations
Wine does not have to be expensive to be good. With as low as 600, you can get yourself a good wine. Here are some of our wine recommendations for beginners and experienced wine takers;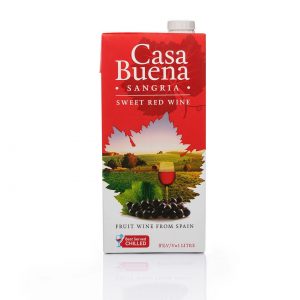 Casa Buena
Casa Buena is a high-quality ready-to-drink Sangria which is alcohol made by blending wine and fruits. Packaged in 1 Litre Tetra Packs, with 8% alcohol content. Best served chilled. Buy Casa Buena at Ksh 520.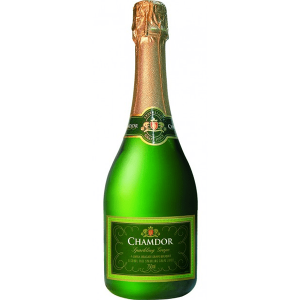 Chamdor
Chamdor Grape is an alcohol-free sparkling grape juice from South Africa. Made from the highest quality grapes to give you the sweet wine flavors without the alcohol.  The drink is smooth, sweet, and sensational for every occasion. Buy  Chamdor at Ksh 650.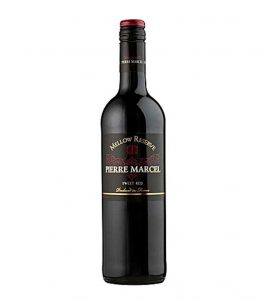 Pierre Marcel
Pierre Marcel is an affordable wine from France that comes in both white and red flavors with fruity flavors. It is easy to drink with 11% alcohol content, so be careful! It's ideal for wine-nights when you've started to develop your pallet. It is an acceptable table wine for wine takers. Buy Pierre Marcel at Ksh 1,000.
Fragolino
Fragolino is a sparkling wine from Italy produced in Veneto with Isabella grape. Fragolino comes in Fragolino white, red, and rosé all in a 750ml bottle with an alcohol content of 10%. Fragolino is a delicious sparkling wine with a fruity refreshing taste. Buy Fragolino at Ksh 1,400.
Casillero del Diablo
 Casillero del Diablo wines are made from classic Chilean grape varieties like Cabernet Sauvignon, Merlot, chordonnay and Carmenere, and are widely available in the global marketplace. It has an alcohol content of 13.5%. Buy Casillero del Diablo at Ksh 1,400 or 1,500.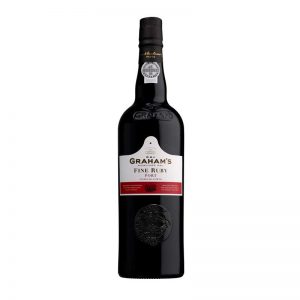 Graham's Fine Ruby Port
Graham's Fine Ruby Port is full-bodied port wine with youthful freshness and aromas of luscious fruit. It is deeply colored and intensely aromatic with ripe red and black fruit aromas. On the palate luscious black cherry flavors, with excellent balance and an intense finish. It has an alcohol content of 19%. Buy Graham's Fine Ruby Port at Ksh 2,800.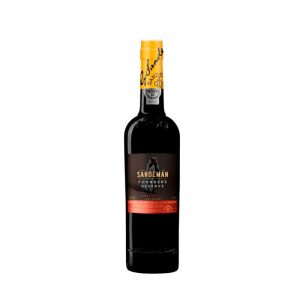 Sandeman Founders Reserve
Sandeman Founders Reserve is a port wine that presents an intense ruby red color, brilliant and clean. Rich red fruit aromas with a touch of age create an elegant reflection of powerful flavors, the fruit and fire characteristic of young classic Porto balanced with the finesse of age. It has an alcohol content of 20%.  Buy Sandeman Founders Reserve at Ksh 2,300.
Port Wines are Portugal wines that have been fortified ( wine to which a distilled spirit, usually brandy, has been added), they are for those who like a little more alcohol in their wines😉
Armed with knowledge and wine recommendations, it is safe to dive into the world of wine, at least now you will have your eyes open.
Order your preferred type of wine or any other drinks on our website at very fair prices. We offer delivery services and free deliveries for orders above Ksh 3000, in Nairobi and its environment from 10 AM to 6 PM, Monday to Saturday. 
We are located along Biashara Street and Accra Road within Nairobi CBD. You are welcome.
By Roseline Maina: Digital Marketer