Introduction
It is a Monday, and you cannot believe you will be working for four days that week and the next! That is the only reason you know when Easter Holiday is on your calendar. You already have the whole four days planned out; a mini-vacation, a trip, a hike, a 'work hard play hard'  kind of a party, Netflix and chill, or visiting family and friends. 
For some of us, we will be heading to church to show our gratitude to God for giving us His only Son to die for our sins, and to Jesus, for taking upon His shoulders an impossible task for any man. We will worship in the church and later gather as family and friends indoors or outdoors to celebrate togetherness and family.
Why do we celebrate Easter?
 Easter is a Christian holiday, observed in March or April every year, that celebrates the belief in the resurrection of Jesus Christ, which is believed to have happened almost two thousand years ago. In the New Testament of the Bible, the event is said to have occurred three days after Jesus was crucified by the Romans and died.
The easter Holiday includes Good Friday (on which Jesus' crucifixion is observed) and Easter Sunday (on which Jesus' resurrection is observed). Easter Monday is the day after Easter Sunday and is a public holiday in some countries, including ours😊. The earliest date that Easter can be is March 22nd and the latest is April 25th.
What are some of the traditions observed during this Holiday?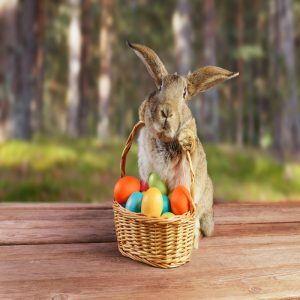 Easter Bunnies
 The Easter Bunny also called the Easter Rabbit is a traditional figure and symbol of Easter, portrayed as a rabbit bringing Easter eggs. Originating among German Lutherans, the Easter bunny originally played the role of a judge, assessing whether children were good or disobedient in behaviour at the start of the season of Easter, like Santa's naughty or nice list. The legend has it that the Bunny carries coloured eggs in his basket, candy, and sometimes also toys to the homes of children. We can say Easter Bunny is for Easter as Santa Claus is for Christmas. I have been very good, can the Easter Bunny bring me wine instead?😊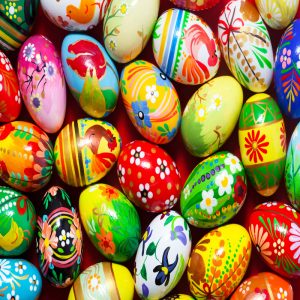 Easter Eggs
 Easter eggs, also called Paschal eggs are eggs that are mostly decorated. They are usually used as gifts on the occasion of Easter. As such, Easter eggs are common during the Easter season. The oldest tradition is to use dyed and painted chicken eggs, but a modern custom is to substitute chocolate eggs wrapped in coloured foil, hand-carved wooden eggs, or plastic eggs filled with candy such as chocolate.
The egg is an ancient symbol of new life and rebirth. In Christianity, it became associated with Jesus's crucifixion and resurrection. The custom of the Easter egg originated in the early Christian community of Mesopotamia. They stained eggs red in memory of the blood of Christ, shed at his crucifixion. As such, for Christians, the Easter egg is a symbol of the empty tomb.
Easter Wines
In every culture, a celebration is not complete without some wine (even Jesus knew this at the wedding in Cana). In commemoration of Jesus' crucifixion and resurrection, here are our listings for easter wines that hail from His hometown, Israel. Cheers!🍷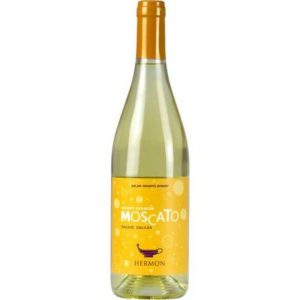 Moscato is a popular Israeli wine, with sweet and low alcohol content (7%) characteristics. It is a bubbling wine that presents aromatic green apple, tangerine, lime, peach, and pineapple fruit notes, rounded out by characters of fresh flowers.
Moscato is best enjoyed chilled (around 7.5 degrees Celsius). chilling Moscato softens its sweetness so that all of its fruit and floral flavours can shine.
This wine is paired well with foods of opposite flavours. This is because of its sweetness and low alcoholic content (wines with higher alcohol content tend to amplify spiciness!)
Pairing: spicy dishes, bitter or sour recipes, salty snacks, poultry, and light fish like tilapia.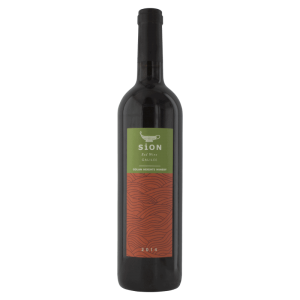 Sion is a unique blend of several grape varietals namely Sangiovese, Tinta Cao, Tempranillo, Syrah, Gamay Noir, and Pinot Noir grapes. This blend exhibits cherry and blueberry fruit characters rounded out with violet characters and hints of tobacco and black pepper. 
Pairing: grilled chicken, white meat, or red meat.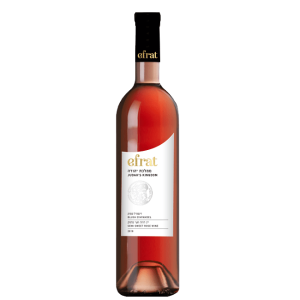 Efrat Zinfandel Semi-Sweet Blush has a fruity aroma and flavours of strawberries, raspberries, and cherries. It has a light pink colour with a slightly sweet taste It has a smooth, refreshing finish and is best served chilled.
This rosé is a delicious and high-quality wine that is well worth trying for anyone who enjoys a sweet and fruity rosé wine.
It is also a great choice for sipping on its own or as a refreshing beverage on a warm day.
Pairing: grilled fish, chicken, and salads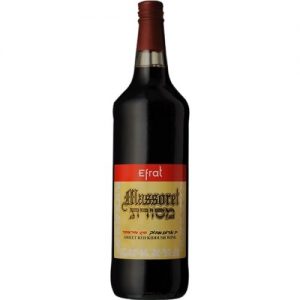 Efrat Massoret is a very sweet, vermouth wine with notes of dates, peaches, and berries. The palate is sweet with low acid and a smooth aftertaste that leaves you wanting another sip😋.
Pairing: barbequed ribs or chicken wings in a sweet sticky marinade 
Teperberg Vision Merlot is a medium-bodied wine with soft tannins. It has a cherry flavour combined with a touch of caramel and smoke. Tart, fruity, and dry on the palate, with blackberries, plums, strawberries, cherries, vanilla, bitter green herbs, oak, cloves, red currants, and black pepper. Teperberg is of medium acidity and a short finish.
Pairing: roasted vegetables, beef, pork, lamb, veal (meat of a young bull)
Notable Mentions
It is Easter, we cannot go without mentioning Altar wine also known as church wine. It is obtained from pure red grapes and is meant for use in the celebration of the Eucharist, commonly known as the Lord's Supper or Holy Communion. Church wine is usually red to better symbolize the blood of Jesus Christ, as believed by members of the faith.
Altar wine is sometimes mixed with a small quantity of water. This is symbolic of the mystery of Christ's human and divine natures, his unity with the Church, and the flow of blood and water from his side at death.
Another wine we cannot fail to mention is Chamdor. This is a sparkling non-alcoholic wine, which comes in both sweet red and white. This wine is for those who would like to celebrate with wine but without the alcohol content in most wines. 
Conclusion
You may order any of these wines from our website or your drinks of choice for that weekend relaxation or paaaarty💃. We do deliveries within Nairobi and its environs. The delivery fee is Ksh 300/- but ….. You get to enjoy free delivery for orders above Ksh 3,000/-. 
If you wish to come to our shops instead, we are located along Accra Road and Biashara Street, within Nairobi CBD. Welcome.
Enjoy your Easter responsibly. 
By Roseline Maina: Digital Marketer