Introduction
Father, dad, daddy, small words for a big job: a lifetime of responsibilities and sacrifices. A father is the person you run to when you are in trouble, when you need help, when you need protection. He is the one person who will always look strong for their child(ren) no matter how much he feels like giving up. The guy who wears more than just one hat; a provider, a protector, a mentor, a guide, a comedian, a friend; superman.
Today, we want to celebrate anyone who has stepped up to fill in the shoes of being a father; whether man or woman. We want to appreciate those men who have put their kids first, to the single fathers raising kids all by themselves, to those men who are not the biological fathers but stepped in to be amazing dads, those men who have had to persevere through the worst kind of events to provide for their families, to those men who still provide for their kids even when they are not with the mothers, and to those women who had to step in and take up the father role because they had to, because you are a parent first.
When is Father's Day Celebrated?
In Kenya, we celebrate Father's Day on the third Sunday of June, every year. Usually, people focus on the family and simply let their father know how much they love him.
How to celebrate Father's Day
This may be done with;
1. A special card: Take the time to write a heartfelt message to your dad, expressing your love and appreciation for all that he does. 
2. Get him a thoughful gift hamper: Appreciate your dad by giving him a thoughtful gift. hamper filled with his favourite treats and goodies. This could range from his favourite drink, snacks, gadgets, a personalized item such as a mug, a decanter, a keychain with his name on it.
3. Cook his special meal or take him to his favorite restaurant: If your dad loves food, surprise him with a special meal that you have prepared. You could also take him to his favourite restaurant for his favourite dish.
3. A phone call: Having a phone call with your father on Father's Day is a great way to show your love for him, especially if you are unable to visit him in person. It allows you to have a meaningful conversation and catch up on each other's lives.
4. An MPESA message: Sending your father some money for Father's Day can be a thoughtful and practical gesture, especially if he could use the extra funds. However, it is important to remember that the value of Father's Day lies in expressing your love and appreciation, rather than the amount of money you spend.
5. Travelling back to your home town for a quick visit: The best way to celebrate Father's Day is simply to spend quality time with your dad. You could watch a movie together, play a game, or even just sit and chat.
Father's Day Drinks Recommendation
Let us celebrate and appreciate the fathers in our lives for doing the right thing, not the easy thing. Let us look at them through kind eyes and appreciation. To the fathers who were, to the fathers who are, to the mothers who have had to take up the role of a father, and to the fathers to be, Happy Father's Day!
In this spirit, let us look at some premium drinks to gift the special man/men in our lives this coming Father's Day.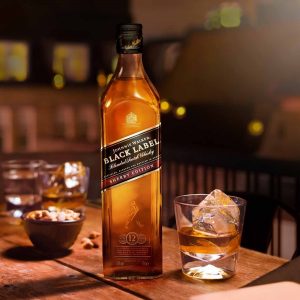 Johnnie Walker black label 
Johnnie Walker Black Label is a perfectly balanced blend with uniquely intense and complex flavours from Scotland. It is one of life's true icons, a masterful blend of single malt and grain whiskies from across Scotland, aged for at least 12 years. The result is a timeless classic with depth and balance of flavor with a warming smoky finish. You can appreciate your man by getting him this whisky. Click here to view and/or buy.
Nose: A bold scent of fruits with a touch of sweet vanilla.
Taste: Creamy toffee, sweet fruit and spice roll over the tongue. 
Finish: Drink it with ice, neat or in a Highball.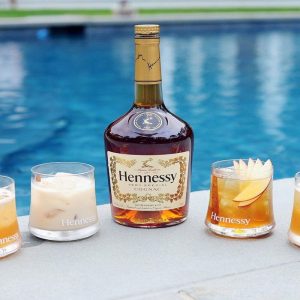 Hennessy VS
Hennessy Very Special (V.S) is one of the most popular cognacs in the world. Matured in new oak barrels, Hennessy V.S is bold and fragrant. Hennessy VS is a cognac for high-energy occasions and sharing the moment. It is ideal for any cocktail possibility, from classic recipes and sophisticated cocktail creations to easy mixed drinks. Share the Father's Day special moment with this bottle. Click here to view or/and buy.
Nose: Initial notes of fresh toast with roasted almond and brown sugar are followed and complemented by a second wave of more subtle vine fruits aroma
Palate: Rich creamy palate, which brings an added dimension of vanilla
Finish:  Hennessy is a timeless choice with an intensity of its own leaving a welcoming fresh and floral finish.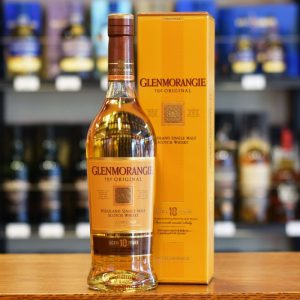 Glenmorangie Original
First released more than 175 years ago, the Glenmorangie Original 10-year-old is the most popular single malt whisky in Scotland and the flagship single malt whisky from the Glenmorangie Distillery. Using only the finest Scottish barley and mineral-rich water, as required of all single malt Scotches, the Glenmorangie is one of the finest single malts. It is produced by marrying the delicate spirit that emerges from Scotland's tallest stills, with first and second fill American white oak casks.
Maturation takes ten long years in a range of ex-bourbon casks. The raw spirit develops a perfect balance between sweetness and complexity. Resulting in a mature spirit that is soft, mellow, and creamy. Perfect for enjoying at any time. At a discounted price for just this occasion, get your man a whisky he can enjoy even after the Father's Day occasion. Click here to view or/and buy.
Nose: The scent of citrus and ripening peaches is softened by the aroma of vanilla.
 Palate: First, vanilla is detected on the tongue before it ripples along the palate bringing a burst of flowery fruitiness.
 Finish: About a minute after tasting, you are left with a clean and salving aftertaste with hints of orange and peach.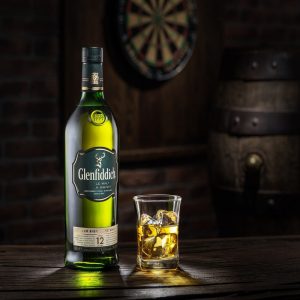 Glenfiddich 12 years
Glenfiddich 12 Year Old Is deliberately developed in the finest American Whiskey oak and Spanish Sherry oak for at least 12 years. It is then mellowed in oak marrying tuns to create its sweet and subtle flavours. Flowing in the Valley of the Deer since 1887, the family's signature expression is the world's most awarded single malt Scotch whisky. Its packaging is made for gifting and the taste made to tantalize the taste buds, you cannot go wrong with this 12-year-old single-malt whisky. Click here to view or/and buy.
Nose: Distinctively fresh and fruity with a hint of pear
Palate: Sweet fruity notes that develop into butterscotch cream, malt and subtle oak flavours.
Finish: Creamy with a long, smooth and mellow finish.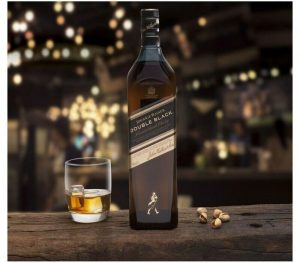 Johnnie Walker Double Black
Johnnie Walker Double Black was created by Master Blender Jim Beveridge as a darker, smokier interpretation of the world-famous Johnnie Walker Black Label. Double Black was rolled out for general release in 2011 after a successful launch in travel retail. It adds to the normal Black Label profile by including more Islay whisky and casks that have been heavily charred. This gives it a more intense flavour with a greater emphasis on smoke while keeping true to the sophisticated Johnnie Walker style. This is what people call "drink ya wazito"… definitely a whisky something that special man. Click here to view or/and buy.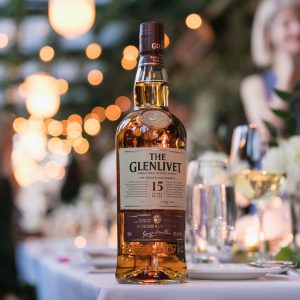 Glenlivet 15 years
The Glenlivet 15 Year Old gets its distinctive rich and exotic character from a process of selective maturation in which a proportion of the spirit is matured in French oak casks. The Limousin oak used is cut in France's Dordogne region, where it's often used to mature cognacs. Its low density allows the whisky to sink deep into the wood, and is carefully controlled how long the whisky matures in the casks so as not to overpower the desired result. A first-class malt, for a very special man. Show your appreciation and love by getting this bottle of single-malt whisky. Click here to view or buy.
Nose: Creamy, rich, buttery
Palate: sweet fruit, delicate spice
Finish: Lingering sweet almond and spice.
Most excellent enjoyed neat, on the rocks or in a cocktail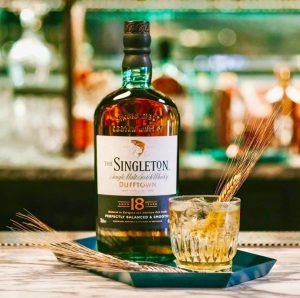 Singleton 18yrs
Singleton 18 year old  is a single malt scotch whisky matured in a high proportion of American oak casks with a small portion of European oak casks to balance the liquid. The result is an easy to enjoy single malt with dried fruit aromas, a rich complex palate and a soft nutty finish. Click here to view or/and buy.
Nose: Dry, rich and complex with a mild nose-feel, backed by black pepper and mature notes of cigar box.
Palate: Smooth rich texture with sweet citrus notes balanced by chocolate, cherry and chili notes.
Finish: Soft, dry and rounded. Adding water allows a pleasant, nutty spiciness to come through,with a cooling aftertaste.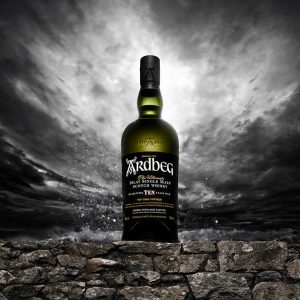 Ardbeg 
Ardbeg has been called "as close to perfection as makes no difference," by whisky connoisseurs. Proof then, that Ardbeg truly deserves its incredible reputation. It's a whisky that's worshipped around the world. In the past ten years, six different Ardbeg expressions have won prestigious titles. These titles include World Whisky of the Year, Scotch Whisky of the Year, and World's Best Single Malt.
Ardbeg 10 Year Old is probably the highest-quality 'entry-level' single malt on the market, and many Islay connoisseurs would choose it as their favourite. A whirlwind of smoky and complex malty flavours. A close to perfection whisky for that close to perfect man. Click here to view or/and buy.
Nose: intense smoky fruit, lemon and lime, wrapped in dark chocolate.
Palate: Soft, mellow entry. Spices and smokiness come through in a large way.
Finish: The finish goes on and on a long and smoky with tarry espresso, aniseed, toasted almonds and traces of soft barley and fresh pear.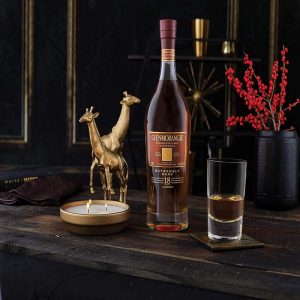 Glenmorangie 18 years
Founded in 1843 in the Royal Burgh of Tain, in the far north of Scotland, Glenmorangie is Scotland's Favourite Single Malt Scotch Whisky. Part of Glenmorangie's Prestige Range, Glenmorangie 18 Years spends its first 15 years in American white oak bourbon casks. After this time, 30% is transferred to Oloroso sherry casks where it spends the remaining 3 years, as the rest remains in bourbon casks. After 18 years have passed in total, the whisky is reunited and bottled at 43% ABV. A thick, creamy, and fruity single malt Scotch whisky presented in a wonderfully elegant bottle. A well-crafted and matured whisky for that deserving man. Click here to view or/and buy.
Nose: Creamy and tangy notes of citrus, cinnamon, stewed fruits, and caramel-drizzled pannacotta.
Palate: The palate is tropical and creamy with nectarines in yogurt, acacia honey, peaches in cream, and butterscotch.
Finish: Ends on tangy oak and grilled grapefruit with plenty of dark sugar caramelized on top.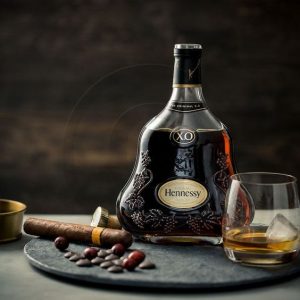 Hennessy XO 
In 1870, Maurice Hennessy created Hennessy XO for his circle of friends and introduced a new style of cognac.  Darker and much more complex than the VSOP, with appealing leather and tobacco notes and a touch of spice- a great cigar Cognac. Hennessy XO is the Original, the emblematic icon of the Hennessy Maison. 
Deep and powerful, the eaux-de-vie of this Hennessy XO cognac are aged in young barrels achieving a great roundness through time. A premium cognac for the man who means the world to you. Click here to view or/and buy.
Nose: Fragrant and generous scents of crystallized fruit, oak, spices, and emanations of old leather.
Palate: the palate is warmly embraced by flavours of candied fruit, tantalizing it with a distinct peppery flavour with a hint of chocolate
Finish: Lovely long aftertaste of cinnamon and vanilla.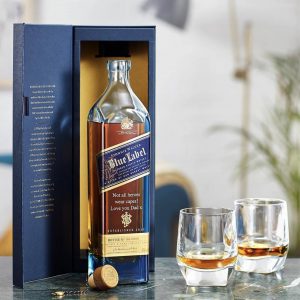 Johnnie Walker Blue Label
Johnnie Walker Blue Label is an exquisite combination of Scotland's rarest and most exceptional whiskies. a collection of fairly old whiskies, only one in every ten thousand casks has the elusive quality, character and flavor to deliver the remarkable signature taste. This makes it relatively rare, therefore expensive. A whisky made from rarity, a statement whisky for that remarkable man. Click here to view or/and buy.
Nose: Cola, bitter cocoa, cedarwood shavings, roasted coffee beans, brown sugar, almond milk, subtle leather and very light tobacco smoke.
Palate: Sweet, subtle, and appropriately luxurious. Hints of charred oak, rich vanilla cream, sweet chili pepper flake, bittersweet chocolate.
Finish: lingering notes of caramel, cocoa, peat, and cinnamon. The burn is almost non-existent. Cigar smoke arrives late in the finish.
We need to gift these special men with extraordinary whiskies for their extraordinary input. Having found a perfect gift for him, find your choice of whisky on our website.
How to Place your Order
We do personalized gifts, gift wrapping, and engravings to make it a little extra special.
Jays Wines is the best place to buy drinks online, in Nairobi. We provide fast delivery within Nairobi CBD and its environs: get free deliveries for orders above KSh 3,000. 
To learn and find more whiskey choices, visit our website catalog. You can also drop by our brick&mortar shops along Biashara Street and Accra Road within Nairobi's CBD.
Deliveries happen between Monday and Saturday from 10 AM to 6 PM.
Call 0705570066 for more information and inquiries.
By Roseline Maina: Digital Marketer