It is that time of the year, again, when you get to hear a lot about Black Friday and Black November. You see discount prices displayed on shop windows, online shops and websites, and even social media pages. To a point, you might be wondering what is the big deal about this time of the year? Why call it Black November or Black Friday?  Let us dive in and find out.
Black Friday
History shows that Black Friday originated in the United States. It is a term used for the Friday following Thanksgiving Day. The earliest evidence of the phrase Black Friday originated in Philadelphia, dating back to 1961. It was used by police to describe the heavy pedestrian and traffic jams that would occur on the day after Thanksgiving. This resulted when large numbers of suburban tourists came into the city to begin their holiday shopping.
It has been regarded as the beginning of the shopping season in the US. The notion is that Thanksgiving is the beginning of the Christmas shopping season, which gives retailers a longer shopping season. Retailers open very early, and even overnight hours, and offer promotional sales.
Although Black Friday is mostly known to come after Thanksgiving, Amazon started the culture of Black Fridays falling on Fridays other than the day after Thanksgiving i.e on the 4th of July. This has been adopted by other online retailers around the world.
Black November
Black November is an extension of Black Friday. Instead of the shopping holiday starting at the end of the month, you get to have promotional sales from the beginning of November! How cool is that🎊
These promotional sales include discounts, flash sales, two for the price of one, branded gifts, product giveaways, among others
In the spirit of this shopping season, let us explore some of the popular products we have for our Black Friday/November offer.
Whisky
Glenfiddich 18 Years
Glenfiddich is among the most popular distillery in Speyside, a drink that commands luxury and taste. It is known for its luxury because it is a high-end single-malt Scotch whisky, and taste because it is beautifully balanced.
It has a dominating sherry flavour but does not overwhelm the flavours imparted by the bourbon barrels. This Glen has a fruity and robust oak expression with a soft, smooth, mellow, and long finish.
It is ridiculously enjoyable, meant for sipping and savouring rather than mixing. 
Click here to view/buy.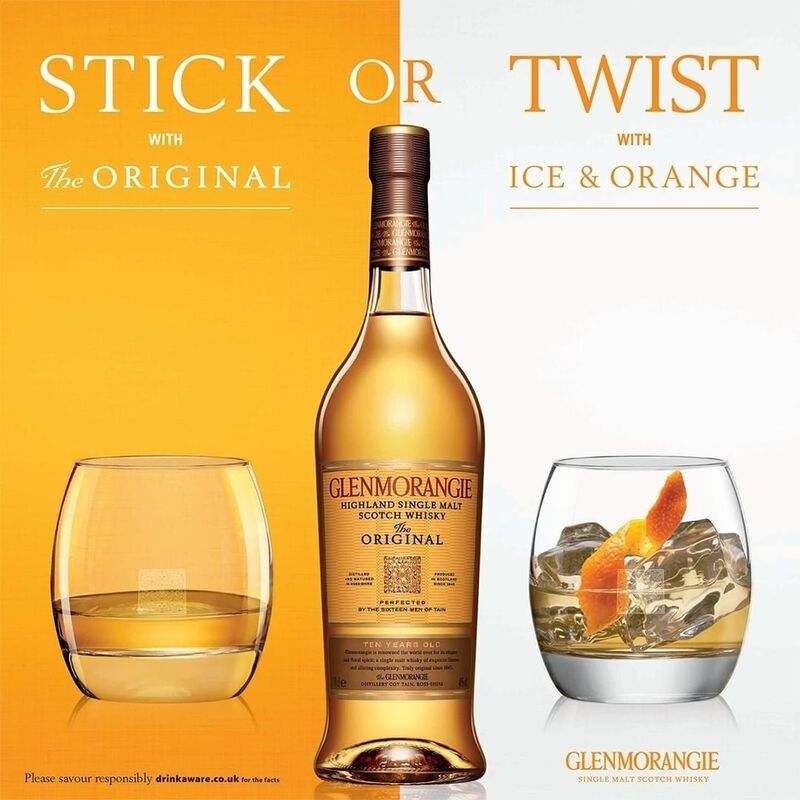 Glenmorangie Original
Being the most popular single malt globally, Glenmorangie Original is a complex yet delicate whisky.  Matured for ten years in a range of ex-bourbon casks, the raw spirit develops a perfect balance between sweetness and complexity. Resulting in a mature spirit that is soft, mellow and creamy,  with an almost flower-like finish on the palate.  
If you are just getting into the world of whisky, this is a good introductory whisky given its sweet and fruity flavours.
Best enjoyed neat, or on the rocks. You can also enjoy it in a cocktail.
Click here to view/buy.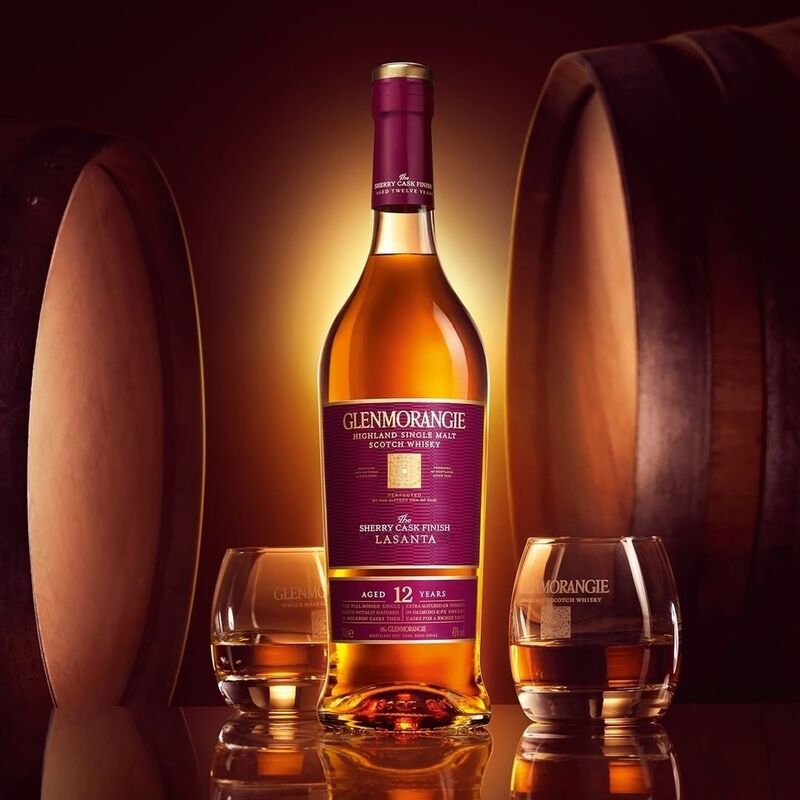 Glenmorangie Lasanta
A favourite sherry flavoured whisky for many, Glenmorangie Lasanta is a sweet whisky, with vanilla, ice cream, and sherry coming to the forefront.
The first 10 years of the Lasanta is the Glenmorangie Original in ex-bourbon oak casks. This is then put into Oloroso sherry casks for additional two years, which makes it "sherry finished".
Glenmorangie Lasanta has a long and silky finish, with hints of orange peel, finishing with a dark chocolate note.
Best taken neat, on the rocks or in a cocktail.
Click here to view/buy.
Cognac

Hennessy XO
If there is a drink worth splurging on, it is Hennessy XO. A powerful cognac, it is bold, attention-grabbing and does not share the delicacies of other XOs.  Despite its powerful statement on the palate, Hennessy XO has an unexpected finesse. It has a broad attack of flavourful fruit and spice rounded by chocolate tones fading into an equally spicy vanilla-tinged finish. This makes Hennessy XO a cognac worthy of contemplative savouring.
Hennessy recommends the XO cognac be drunk straight or with a dash of water or ice.
Click here to view/buy.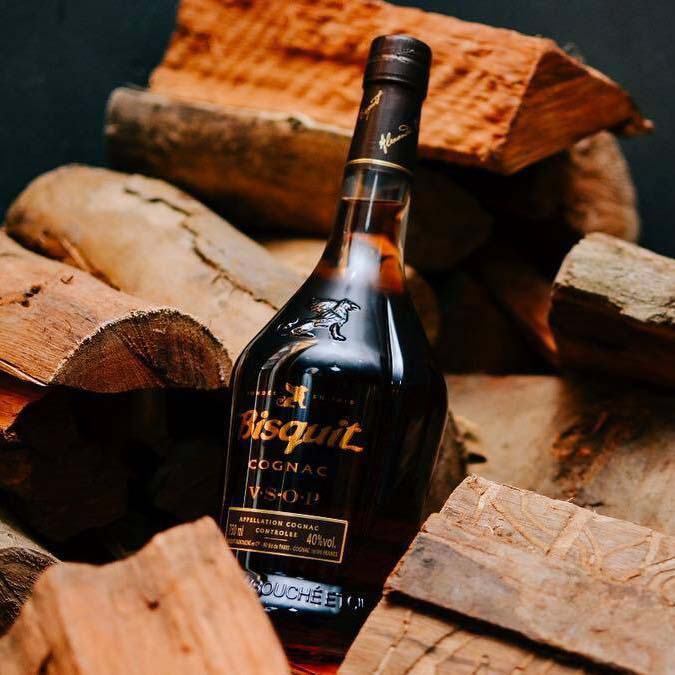 Bisquit VSOP
Not something you dip in your tea, Bisquit is an exquisite premium cognac. Aged for at least 4 years in Limousin oak casks, this Cognac is packed with notes of floral flavours and touches of dried fruits, cinnamon, cloves, honey, chocolate and crisp dark oak.
Once a favourite of Sir Winston Churchill, Bisquit VSOP is a delicious Cognac, perfect for sipping or making cocktails.
Click here to view/buy.
Rum

Ron Zacapa Solera 23
A renowned and a favourite rum to many, Ron Zacapa Solera 23 has a balance of delicate and unique flavours. The sweetness is held back nicely with a nice touch of oak. Other flavours you can taste are vanilla, dried fruits and some liquorice, spicy touch of cinnamon and ginger. 
The flavour builds if you leave the rum in your mouth for a little longer allowing it to coat the palate.
Ron Zacapa Solera 23 is the ideal gift for rum lovers and enthusiasts.
Click here to view/buy.
Brandy

KWV 12 Years Brandy
KWV 12 Years Brandy is a South African brandy artfully blending to deliver a perfect marriage of aged Pot Stills, producing a product carefully crafted. This brandy conjures dried fruit, honey and oak flavours to deliver a well-balanced brandy with a long, lingering after-taste.
Best enjoyed neat or on the rocks.
Click here to view/buy.
Vodka

Grey Goose
Grey Goose is a vodka made in Cognac, France. It is made from wheat and spring water in France filtered through Champagne limestone.  In 1998, it was named the best-tasting vodka in the world by the Beverage Testing Institute.
If you are looking for luxury vodka, this is it.  It is termed as the aspirational or a statement drink because it is perceived as a drink of the economic elite. 
Click here to view/buy.
Wine

Simonsig Frans Malan
Simonsig Frans Malan is a dry wine displaying a ruby red colour. It has a complex nose and is of medium intensity. It hits first with black fruits' aromas wrapped in chocolate, then comes spices and black tea notes. On the palate, some earthy and spicy notes. It has a nice structure, a good body, and supple tannins. 
Its elegance and fruit intensity makes it a delicious wine to be opened now. It can also be aged to maturity for between five to eight years.  
Click here to view/buy.
Altar Wine
Altar Wine, also known as Church Wine, is an amber-red appearing wine with a medium sweet flavour. It is obtained from pure red grapes and is meant for use in the celebration of the Eucharist, commonly known as the Lord's Supper or Holy Communion. Church wine is usually red to better symbolize the blood of Jesus Christ, as believed by members of the faith.
It is also enjoyed outside church confines, so let no one tell you otherwise. It can be used as a substitute for port wines since it has a high alcohol content (19%).
Click here to view or/and buy.

Pearly Bay Sweet White
If you like a sweet, everyday drinking wine then this is for you. Pearly Bay white has a sweet fruity flavour yet it is very gentle on the taste buds.  It has notes of ripe apricots with undertones of floral blossoms, rose petals, and lavender.
Click here to view/buy.
Beer

Bavaria Original Non-Alcoholic
Bavaria 0.0% is one of the few 100% non-alcoholic pilsners. It undergoes an exceptional brewing process using the best ingredients and natural mineral water from Bavaria's own spring.
The drink has a natural sweetness of malt that strikes a perfect balance with the bitter tones of the beer. It has a slightly hop-like aroma and an authentic, unmistakable beer flavour. The aftertaste is smooth with a malty sweetness and pleasant bitterness.
The beer goes well with deep-fried snacks, Asian dishes, barbecues and spicy meat dishes.
Click here to view/buy.
Conclusion
Having gone through a few products in our large catalogue from Black Friday/November offers, we hope you find a drink or two you can enjoy or gift a friend or family. Click here to check out more on our Black November offers.
We all have that one person in our lives that is impossible to shop for. You know the type – they already have everything they could ever want and need and are picky about what they like. So what do you get them? A bottle of their favourite drink, of course!
Personalized gift hampers, gift wrapping, and engravings make this gift even more special. Let us help you appreciate your family and friends with a bottle of our favourite drink.
We do personalized gifts, gift wrapping, and engravings.
You may place a direct order through the website, WhatsApp 0703608746, or call 0705570066 for direct purchase or inquiry. 
We offer delivery services and free deliveries for orders above Ksh 3000/-, in Nairobi and its environment. Deliveries happen from 10 AM to 6 PM, Monday to Saturday. 
We are located along Biashara Street and Accra Road within Nairobi CBD. 
You are welcome!
By Roseline Maina: Digital Marketer