The Kenya Beverage Excellence Awards (KBEA) is designed to recognize, celebrate and award excellence and innovation across every category in the Kenya beverage industry.
The Beverage Industry in Kenya encompasses alcoholic and non-alcoholic beverages; soft drinks (carbonated and non-carbonated), bottled water, energy drinks, fruit juices, dairy products, coffee and tea products, sports drink, value-added water and executive branded water. The spirit of the awards is to enhance creativity and excellence in the branding and packaging of products. The awards also challenge businesses to build their own competitive advantages and ultimately create healthy competition across the board.
The categories recognized by The Kenya Beverage Excellence Awards (KBEA) are Wines, Beers, spirits, Non-Alcoholic Drinks, Energy Drinks, Water, Juice, Soda, Milk, Yoghurt, Tea, Coffee, Packaging, among others.
Companies that shone in the KBEA 2021
Some of the companies that emerged winners in the just concluded Awards include;
Savanna Cider East Africa won the most preferred cider in Kenya
London Distillers  emerged as the manufacturer of the year
EABL had their Tusker Cider, Tusker Malt and

Tusker Lager

winning in their categories
Highland drinks who scooped two awards for the Most Preferred Dilute to Taste Juice for their Highlands Cordials and Most Preferred Emerging Cola Soda for their Club Soda
Aquamist who won several awards in the water categories
Nescafe won the Best Coffee in the Coffee Category in Kenya

Cafe Deli and Delicatessen Nairobi won the most preferred coffee joint
Bidco Africa Ltd. has several wins in the just concluded beverage awards
Ketepa Ltd, the Pride of Africa, had several wins in the tea category

Kenyan Originals

took home several awards in the craft beer and ciders categories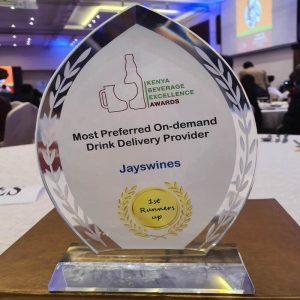 Jays Wines at KBEA 2021
Jayswines scooped the 1st runners up in the 'most preferred on-demand drink delivery provider', a category that was fiercely fought for by Jumia (the winner), Mo Bar, and Sherehe Drinks.
Over the years, we have always strived to exceed our customers' expectations particularly in product portfolio, local and exotic signature brands, first-class customer service and fast delivery. 
We continue to streamline our processes in a bid to provide an unforgettable and seamless customer experience across all our customer touchpoints. Some of the new services that we are working on and will be rolling out soon include:
Rolling out a customer loyalty program. Loyalty points will be redeemed for products or discounts.

Tracking of delivery: to empower our customers to track where their package is and when to expect Jays Wines riders to arrive at their premise. 

Roll out 'website_ERP integrated' Android and iOS apps from which customers will directly place their orders. The aggregation of service requests from all customer touchpoints to 'one platform' will redefine Jays Wines customer experience.
We will never stop innovating to satisfy and delight our customers. For any feedback that you would like to share, please fill in our feedback form here.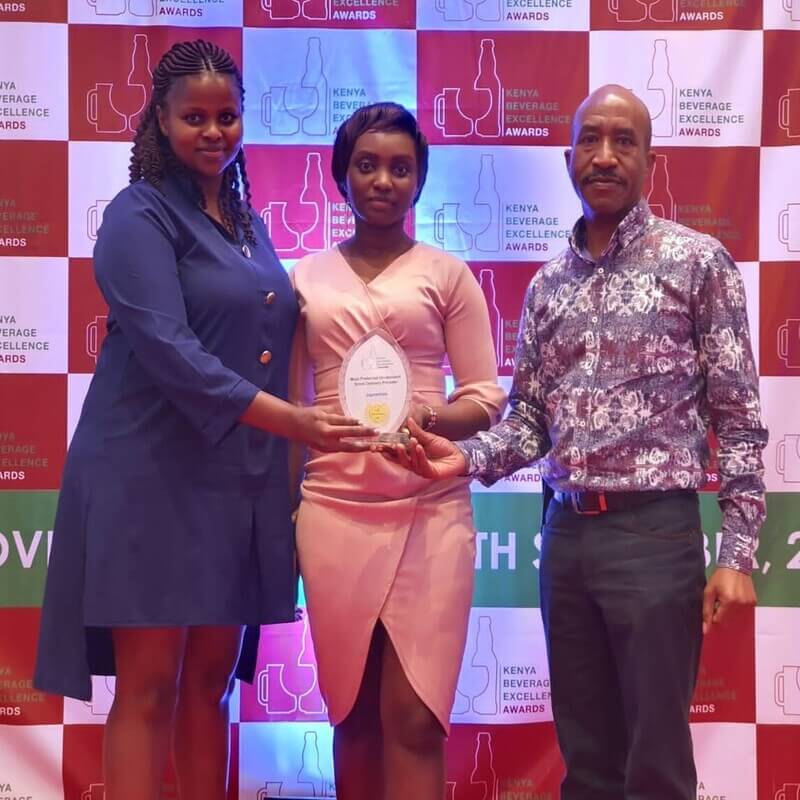 We at Jays Wines would like to thank all of you for your continued belief and trust in us. Thank you for voting for us as your most preferred on-demand delivery provider in the just concluded Kenya Beverage Excellence Awards.
We are here to deliver to you any drink(s) you may require. Shop with us and we shall deliver to your doorstep. 
Jayswines is the best place to buy drinks online in Nairobi. We have fast delivery within Nairobi CBD and its environs. Get free delivery for orders above KSh 3,000/-. 
By Roseline Maina: Digital Marketer