Introduction
We observe the celebration of Mother's Day on the second Sunday of May. The celebration honours the mothers, motherhood, maternal bonds, and the contribution of motherhood to society.
Why should you celebrate Mother's Day?
On this day, we express our love and gratitude for all the sacrifices, affection, and steadfast support the mothers in our lives have given us.
We all remember as kids the times when our mothers went above and beyond to show us how much they loved us. Maybe it was the time your mother stayed up late to help you finish your homework or the time she made your favourite meal just to cheer you up.
Or perhaps, it was the time when your wife or the mother of your kids stayed up all night with a sick child or the time she surprised you with a home-cooked meal after a long day at work or the time she took charge of a stressful situation and made things better. 
In this article, we will explore the significance of Mother's Day, its history, and some unique ways to celebrate this special day with the important mother figures in our lives.
What is the History of Mother's Day?
Created by Anna Jarvis in the early 1900s. In 1914, President Woodrow Wilson officially declared the second Sunday in May as Mother's Day. It was soon celebrated in most parts of the world. However, Mother's Day is not a public holiday. 
As much as we appreciate our mothers throughout the year, the second Sunday of May is conspicuously special because we get to say "Thank You" to our mothers in an extraordinary way. 

Ways to Celebrate Mother's Day
Mother's Day is an excellent opportunity to show our mothers how much we appreciate them. You would ask, " What do most mothers want for Mother's Day?" Here are some ways to celebrate this special day:
Spend quality time with your mother and the mother of your kids: This could be as simple as having a meal together, going for a walk, or watching a movie. The most important thing is to spend time together and make memories.

Give a thoughtful gift to your mother or the mother of your kids: A thoughtful gift can show your mother how much you care. The gifts could be stand-alone or bundled gift hampers. It can range from a personalized photo album, jewellery, or something that reflects her interests.
Write a heartfelt letter: A heartfelt letter or message for Mother's Day can be a powerful way to express your feelings and show your gratitude. Take the time to write a letter that expresses your love and appreciation.
Do something special: Consider planning a special activity that you and your mother can enjoy together, such as a spa day, a cooking class, or a surprise weekend getaway.
Pay tribute to mothers who are no longer with us: For those whose mothers have passed on, Mother's  Day can be a time to honour their memory. Consider visiting their favourite spot or doing something that they enjoyed doing.
The good news is; Jays Wines is at hand to help us to celebrate our mothers in a special way. We have in stock all categories of beverages popularly known for their appeal to mothers, loved by most ladies and are preferred by most for Mother's Day gifting.
Mother's Day Drinks Recommendation
We know a personalized Mother's Day gift would go a long way. You can buy them a bottle, a gift-wrapped bottle or a bottle in a gift hamper that contains chocolates, cookies, flowers and a card among others. We can also bundle up with or add to the gift hamper any special item that you may choose to give to her.
You might be wondering, "What drink is best for Mother's Day?" Here are our drink recommendations for Mother's Day celebration and gifting; 

1. Rosso Nobile
When Chocolate & Wine collided, this magic happened! Rosso Nobile al Cioccolata is a sweet red wine infused with chocolate. It has an exquisite aroma and taste! 
One can enjoy Rosso Nobile as a dessert, with some chocolates or a chocolate cake.
Rosso Nobile is a perfect Mother's Day gift for any wine lover who likes a little flavour in their wines 😉
Click here to view or/and buy.
Also, check out other Nobile, also flavoured, wines here. 

2. Amarula
Amarula is a sweet fruity cream liqueur. Unlike many other cream liqueurs, Amarula is not made from a whisky or brandy base. It is made with sugar, cream, and the Marula tree fruit. 
The Marula fruit is distilled to produce a fruit spirit base. With a genuine African heritage, Amarula is more exotic than other cream liqueur brands. 
It can be enjoyed neat, with ice, used to create cocktails, or added to hot drinks like coffee, tea and hot chocolate.
Amarula is a great gift for Mother's Day. It is perfect for a  mother who enjoys sweet, creamy liqueurs, especially those with a taste for unique and exotic flavours. It can also be a great gift for someone who enjoys trying new drinks and exploring different cultures or is from South Africa.
Click here to view or/and buy.
Also, you can check out the different Amarula flavours here.

3. Baileys
The Baileys Irish Cream liqueur is an Irish-made beverage that combines Irish whiskey, cream, and cocoa. It has a sweet flavour that blends vanilla, caramel, and chocolate. You will also love its rich and creamy texture.
People often enjoy Baileys in a cup of hot coffee. You can also try it in a cup of hot chocolate, add it to cold brew coffee, or use it as a topping on ice cream.
If you don't like your Bailey's complicated, have it over ice.
It's traditional to serve a liqueur after dinner, but you can drink Baileys at any time. 
Baileys is a great gift for a mother who enjoys a sweet and creamy liqueur, and anyone who would love to taste chocolate and coffee in their drink 😋
Click here to view or/and buy.

4. Moet & Chandon Imperial Brut
Thought by many to be the best champagne brand in the world. The Moet & Chandon Imperial Brut is a premium champagne that embodies a unique style. A style distinguished by its bright fruitiness, its seductive palate and its elegant maturity.
To be considered Brut, a French word for dry, the Champagne must be made with less than 12 grams of added sugar per litre. It is fresh and well-balanced, with a creamy texture and a crisp, dry finish.
Moet & Chandon Imperial Brut is a luxury gift perfect for mothers who appreciate fine wines and champagnes.  Or, if you enjoy celebrating special occasions with a glass of bubbly, this champagne is perfect for you.
Click here to view or/and buy.

5. Hermon Moscato
Hermon Moscato is a sweet, aromatic, fizzy white wine from Israel with a low alcohol content (5%). It features a delicate bouquet of floral and fruity aromas, including peach, apricot, and citrus. Hermon Moscato is sweet and lively, with a crisp acidity that balances out the sweetness.
 It pairs exquisitely with desserts and appetizers.
Hermon Moscato is a great gift for mothers who enjoy sweet and fruity wines. 
Click here to view or/and buy.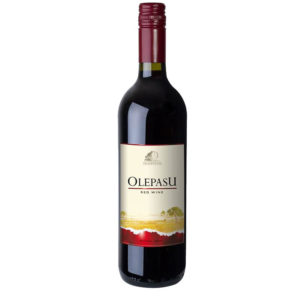 6. Olepasu
Olepasu is a naturally sweet white wine from Italy. It is great as an introductory wine for sweet tooths or for those who like their wine red and sweet.
This sweet red still wine offers a fruity and floral bouquet, making it a perfect choice for any occasion, particularly as a dessert.
A mother who loves and appreciates red sweet wines would enjoy Olepasu red sweet wine.
Click here to view or/and buy. 

7. Chamdor
Chamdor is a non-alcoholic sparkling grape wine made from the highest quality grapes to give you sweet wine flavours without alcohol. It is one of the most preferred by those looking for non-alcoholic sparkling wines. 
This non-alcoholic wine is available in Chamdor White Grape and Chamdor  Red Grape.
Chamdor non-alcoholic wine is the perfect gift for young mothers or mothers who do not partake in alcoholic drinks.
Click here to view or/and buy. 

8. Durbanville Collectors
a) Durbanville Hills Collectors Chardonnay
Durbanville Hills Collectors Chardonnay is a South African white dry wine. It has rich citrus flavours which are complemented by subtle oak notes.
You can enjoy this wine with white meat such as chicken, pork, salmon, and tuna, as well as prawns with a buttery sauce.
Durbanville Hills Collectors Chardonnay is a perfect wine that can be enjoyed by dry white wine enthusiasts and would make a great gift for Mother's Day.
Click here to view or/and buy.
b) Durbanville Hills Collectors Reserve Merlot
Durbanville Hills Collectors Reserve Merlot is a South African wine. It is a full-bodied red dry wine that has a unique character, displaying notes of mint and red cherry making it quite fruity on the nose. It boasts sweet ripe fruit and velvety tannins with cedar wood that lingers on the aftertaste.
This is a good wine for people who want to enjoy a meal with their red wine without a strong tannin burst in their mouth.
It pairs perfectly with red meats such as beef and lamb, as well as mushroom dishes.
Durbanville Hills Collectors Reserve Merlot would make a great gift for a mom who enjoys dry red wine, especially those who prefer a full-bodied and complex wine. 
Click here to view or/and buy.

9. Efrat Massoret
Efrat Massoret Sweet Red is a sweet wine from Israel with a deep, ruby-red colour and a rich, fruity aroma. It is smooth and well-balanced, with flavours of black cherry, raspberry, and a hint of chocolate.
This wine is favourable for anyone who loves their red wine extra sweet, full of flavours and aromatic. Speaking from experience, it stands out as among the best red sweet wines.
Click here to view or/and buy.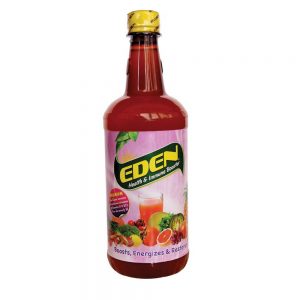 10. Eden
Eden Health and Immune Booster is a medicinal herbal preparation that contains various herbal nutritional supplements and antioxidants and has no added preservatives or chemicals. This Health immune booster is extracted from fruits, seeds, vegetables, tubers, mushrooms, roots, barks, herbs and spices.
Eden comes in 750ml variants viz Regular, PL 3, PL 4, PL5 and PL 6, which are ideal for various medical conditions or simply as immunity boosters.
Its benefits include detoxifying and revitalizing the liver, pancreas, and kidneys, and enhancing blood circulation
Click here to view or/and buy.

Notable Mentions
If your mother is a whisky or Cognac lover, here are Mother's Day gift recommendations for you;

Gift Hampers
If you are looking for a thoughtful Mother's Day gift, a gift hamper is the way to go. Gift hampers are a great way to show a mother that you care and appreciate them this Mother's Day. We can personalize the gift hampers to suit the recipient's interests and preferences.
Common items in a gift hamper include food items such as chocolates, cookies, and gourmet snacks, as well as beverages like wine, beer, and coffee. Other items may include beauty products, bath and body items, books, and home decor items.
Conclusion
Ultimately, the most important thing is to spend quality time with your mom and make her feel loved and appreciated. Take her out for a nice meal, prepare her favourite dish at home, or plan a special activity that you both enjoy. Whatever you do, make sure it's something that she'll cherish and remember for years to come.
How to order
This Mother's Day, order your preferred wine here or any other beverage from our website at very fair prices. 
We provide engraving, gift wrapping and gift hampers. Explore the different personalized Mother's Day gifting options and place your order here. We go the extra mile for you in making good memories with your loved ones.
Alternatively, reach us via call or WhatsApp at 0705570066 for inquiries or to place an order.
We are located along Biashara Street and Accra Road within Nairobi CBD. You are welcome!
Cheers to our mothers, mother figures and the mothers to our kids. We love and appreciate you. HAPPY MOTHER'S DAY! Cheers🍷
By Roseline Maina: Digital Marketer