Wine is an alcoholic drink made from fermented grape juice. It has been known to be served in gatherings. It brings people together, we may call it a symbol of togetherness and merry. When we think of celebrations, wine somehow has to be in the mix. Celebrations like weddings, anniversaries, vacations, holidays, and appreciation days like Mother's Day are low-hanging fruits for some wine. With the Mother's Day celebrations here with us, what better way to celebrate our mothers, wives, lovers, and sisters with these premium wines from the Nobile wine range. Let us celebrate the women who are us, and the women who have come before us: let us celebrate motherhood, let us celebrate life🍷🍸
We are celebrating these special moments with the Nobile wine Brands. Nobile has revolutionized the wine industry by adding flavors to its wines. Chocolate, vanilla, coffee are their chosen flavours for this brand. Their wines are amaaaazing! Do not take my word for it, try them and let us know your experience! A worthy endeavor.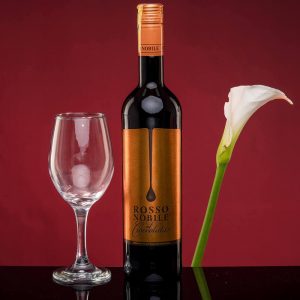 Rosso Nobile El Cioccolata
Rosso Nobile al Cioccolata is a chocolate flavoured red wine from Germany. It is infused with chocolate aromas to give it a smooth taste. This wine is known to engulf the nose with aromas of ripe black fruit, cherries, along with dark chocolate. I can hear this wine calling my name🍷.
 This wine has "special occasion" written all over it. Click here to get this chocolate wine.
Served: It can be taken on its own or can drink along with dark chocolates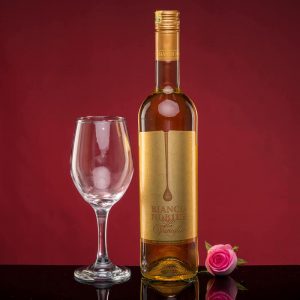 Bianco Nobile Alla Vaniglia
Bianco Nobile Alla Vaniglia is a charming blend of white wines along with exotic decadent vanilla. It is sweet and delightful on the nose with fruity white grape aromas delicately balancing with warm vanilla. The palate is engulfed with rich chocolate and has a superb velvety texture, leading to a delicate finish.
Someone said it tastes like sweet perfume. Is this something you would like to try? If so, click here to get yourself a bottle or two. Definitely in my bucket list of wines I should try.
Served: Bianco Nobile Alla Vaniglia served chilled is a perfect pair for sweet desserts.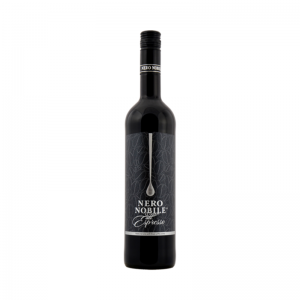 Nero Nobile Al Espresso
Nero Nobile al Espresso is a German wine. It combines the fruity aroma of red grapes with fine turning the enjoyment into an intense explosion of flavor. On the palate, the wine displays soft notes of fine chocolate and coffee scent of coffee with an elegant finish.
Where are my coffee lovers? This one is definitely for you. Click here to get you or your loved one this espresso wine.
Served: Best served with fruity dessert
Crema Nobile El Cioccolata
Crema Nobile al Cioccolata is a blend of red wine, dark chocolate flavor, and fine cream. It has notes of dark chocolate and espresso, which deliver a unique taste experience.
A super combination of red wine, chocolate, and thick cream. Imagine that… or you can click here and get this tantalizing wine. 
Served: This wine goes down well with chocolate-based desserts i.e. pour over ice cream or mix with coffee for that morning kick😉
The Nobile wines are known for making wines to remember, wines that leave a mark, a good memory, a craving for another. Like myself, I have been craving for some  Rosso Nobile Al Cioccolata! I can still remember its taste, if I concentrate more keenly, I can still taste it! Will be passing by our shop for another bottle.😋
 We at Jays Wines are here to feed your craving, your curiosity for this brand, and to keep your wine flowing. Shop with us for any of the above wines and more, and they shall be delivered to you at your doorstep by our diligent riders. 
Jays Wines is the best place to buy drinks online in Nairobi. We have fast delivery within Nairobi CBD and its environment. Get free delivery for orders above KSh 3,000/-. 
By Roseline Maina: Digital Marketer