Which Date is Mother's Day?
Mother's Day is a celebration observed by most of us on the second Sunday of May. The celebration honours the mothers, motherhood, maternal bonds, and the contribution of motherhood to society. 
Why Do We Celebrate Mother's Day?
Created by Anna Jarvis in the early 1900s, it became an official U.S. holiday in 1914 and was soon celebrated in most parts of the world. However, Mother's day is not a public holiday. 
As much as we appreciate our mother's throughout the year, the second Sunday of May is especially special because we get to say "Thank You" in an extraordinary way. 
Mother's Day Gifts come in a lot of forms. We celebrate by sending special messages, handwritten letters, surprise vacations and trips, money, cakes, flowers, jewellery and personalized gifts. The gifts could be stand-alone or bundled gift hampers. 
We at Jays Wines celebrate our mothers in a special way. We have different wines that have been known to be very much loved and preferred during the Mother's Day season. You can buy them stand-alone and gift wrapped or in a gift hamper that will include but is not limited to chocolates, cookies, flowers, and a card. We can also include anything extra you would like in the bundle.
Mother's Day Wine Recommendation
Here is our recommendation for the most preferred wines for the Mother's Day celebration;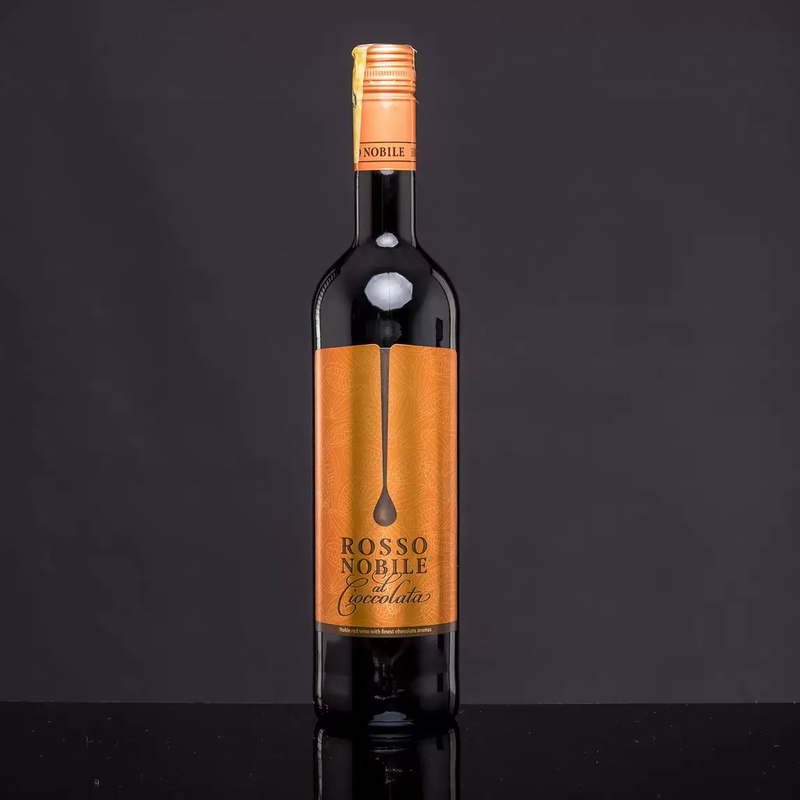 1. Rosso Nobile
When Chocolate & Wine collided, this magic happened! Rosso Nobile al Cioccolata is a sweet red wine infused with chocolate, and has exquisite aroma and taste! It is a dessert wine but can also be enjoyed with some chocolates or a chocolate cake. 
It definitely makes for a perfect gift 😉
Click here to view or/and buy.
Also, check out other Nobile flavoured wines here.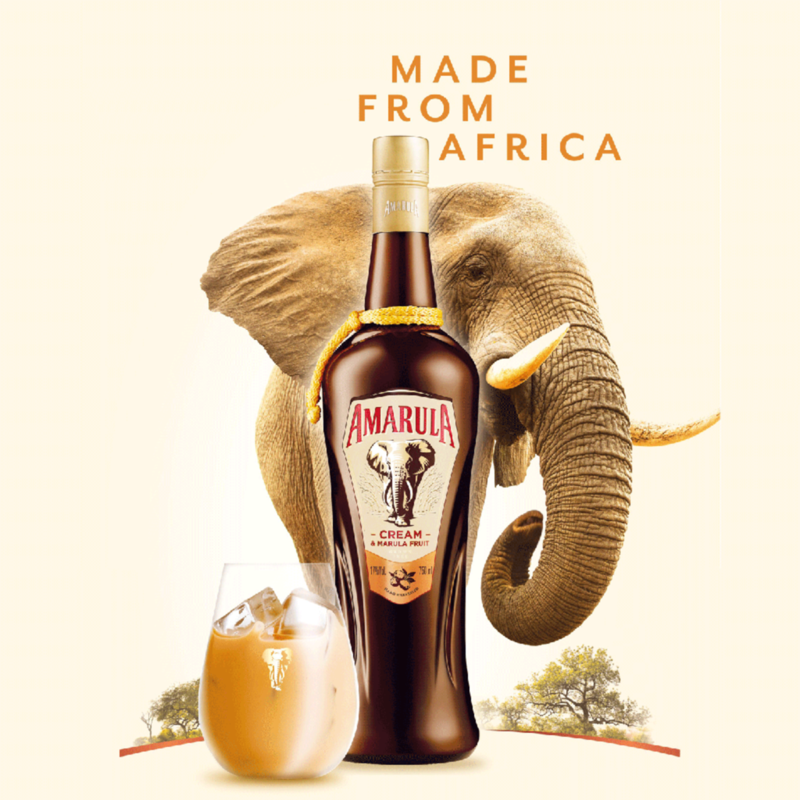 2. Amarula
Amarula is a sweet fruity cream liqueur. Unlike many other cream liqueurs, Amarula is not made from a whisky or brandy base. It is made with sugar, cream, and the Marula tree fruit. 
The Marula fruit is distilled to produce a fruit spirit base. With a genuine African heritage, Amarula is more exotic than other cream liqueur brands. 
Amarula Cream Liqueur can be enjoyed neat, with ice, used to create cocktails, or added to hot drinks like coffee, tea and hot chocolate.
Click here to view or/and buy.
Also, you can check out the different Amarula flavours here.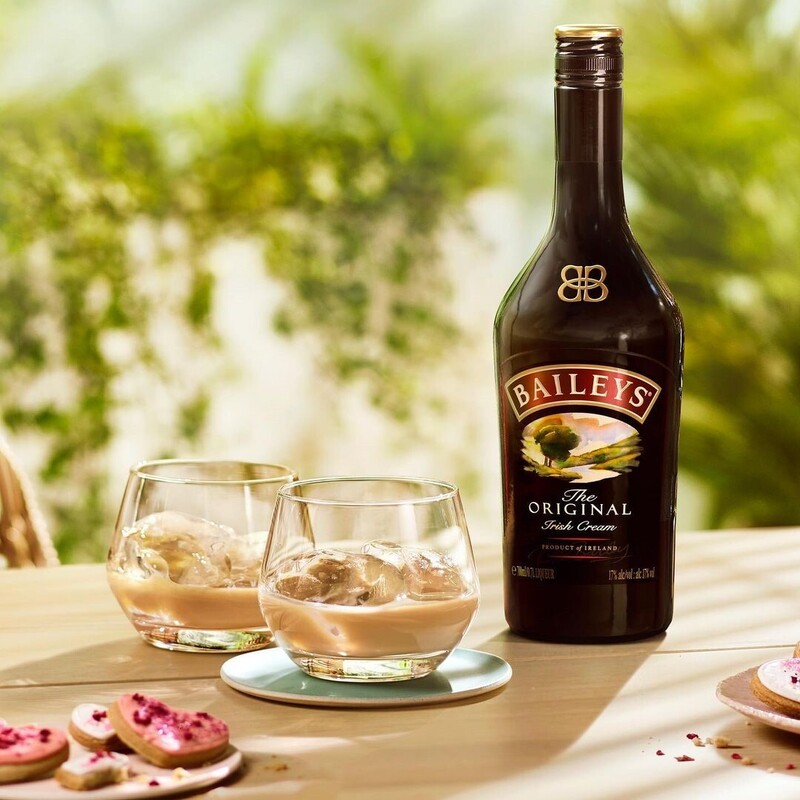 3. Baileys
Baileys Irish Cream is a liqueur made with Irish whiskey, cream, and cocoa that's manufactured in Ireland. This gives the Irish cream liqueur its sweet taste.
Baileys is often enjoyed in a cup of hot coffee. Also, try it in a cup of hot chocolate, add it to cold brew coffee, or use it as a topping on ice cream.
If you don't like your Bailey's complicated, have it over ice.
It's traditional to serve liqueur after dinner, but you can drink Baileys at any time. 
Click here to view or/and buy.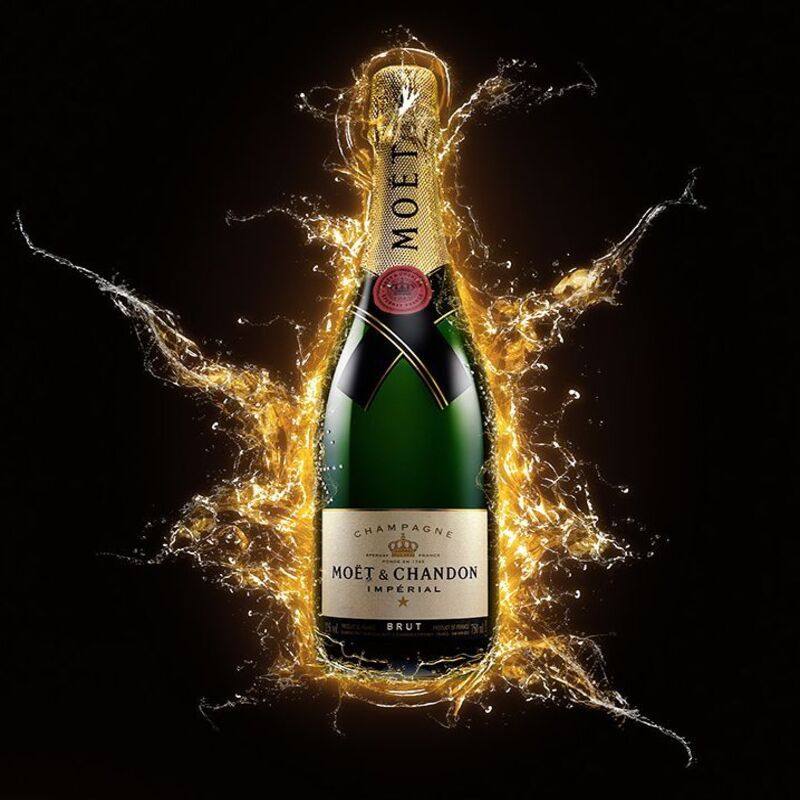 4. Moet & Chandon Imperial Brut
Thought by many to be the best champagne brand in the world, the Moet & Chandon Imperial Brut embodies a unique style. A style distinguished by its bright fruitiness, its seductive palate and its elegant maturity.
To be considered Brut, a French word for dry, the Champagne must be made with less than 12 grams of added sugar per litre. 
Click here to view or/and buy.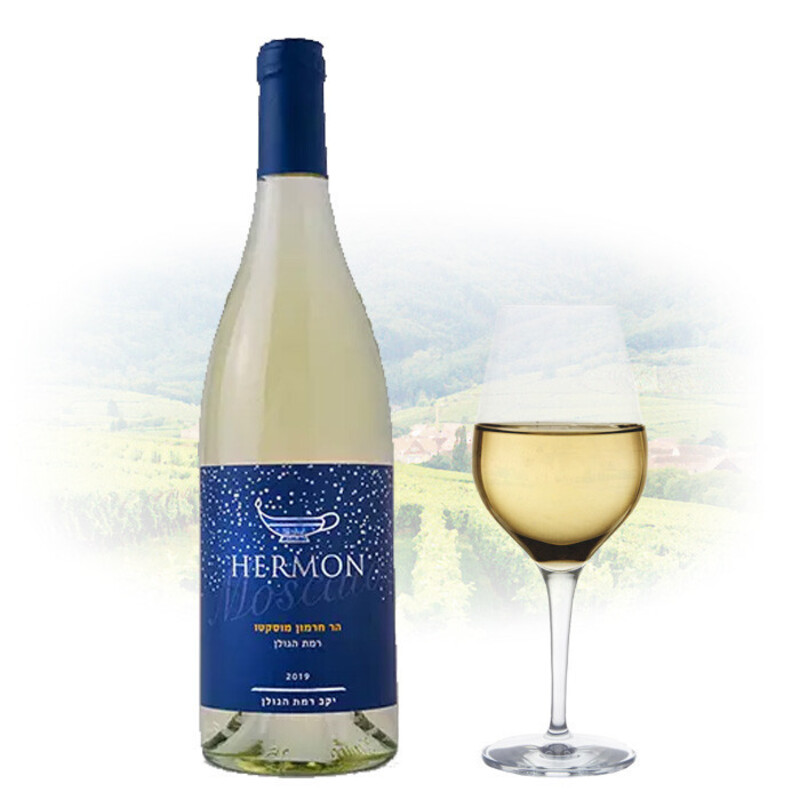 5. Hermon Moscato
Hermon Moscato is a sweet, fizzy white wine with a low alcohol content (5%). Moscatos are made from the Muscat grape. It features flavours of sweet peach, orange blossom and nectarine
Hermon Moscato pairs exquisitely with desserts and appetizers
Click here to view or/and buy.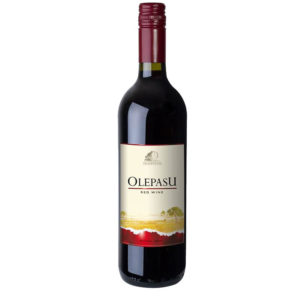 6. Olepasu
Olepasu is a naturally sweet white wine from Italy. It is great as an introductory wine for sweet tooths or for those who like their wine red and sweet.
This red sweet still wine is characterized by a fruity and floral banquet perfect for every occasion, especially as a dessert. 
Click here to view or/and buy.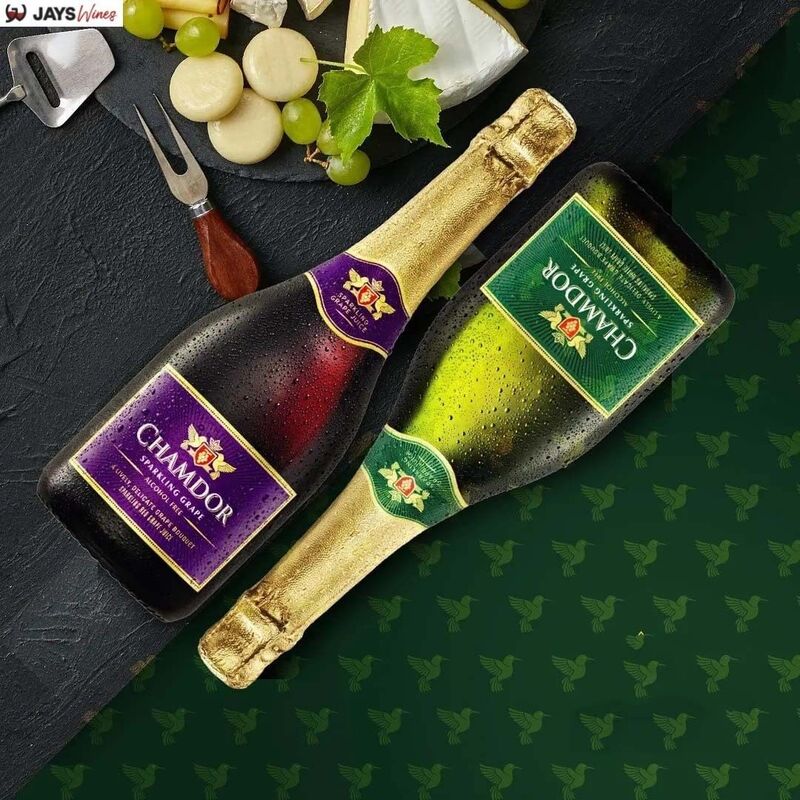 7. Chamdor
Chamdor is an alcohol-free sparkling grape juice made from the highest quality grapes to give you sweet wine flavours without the alcohol. 
The Chamdor wines have been most preferred by those looking for non-alcoholic sparkling wines. Its quality and taste 
Chamdor is available in Chamdor White Grape and Chamdor  Red Grape.
Click here to view or/and buy. 
8. Durbanville Collectors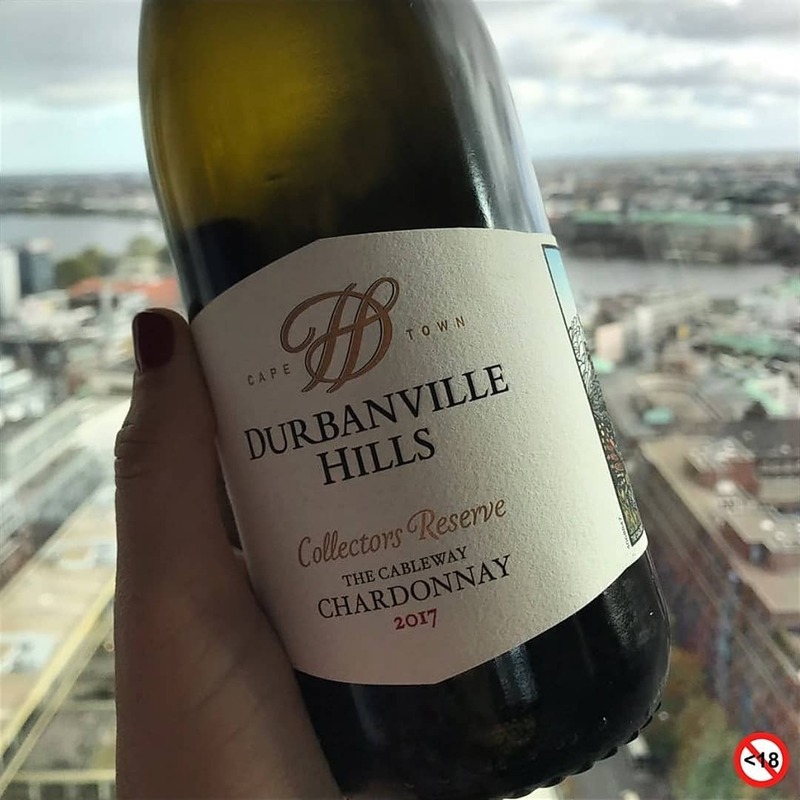 a)Durbanville Hills Collectors Chardonnay
Durbanville Hills Collectors Chardonnay is a South African white dry wine. It has rich citrus flavours which are complemented by subtle oak notes.
This wine can be enjoyed with white meat like chicken, pork, salmon, and tuna, as well as prawns with a buttery sauce.
Click here to view or/and buy.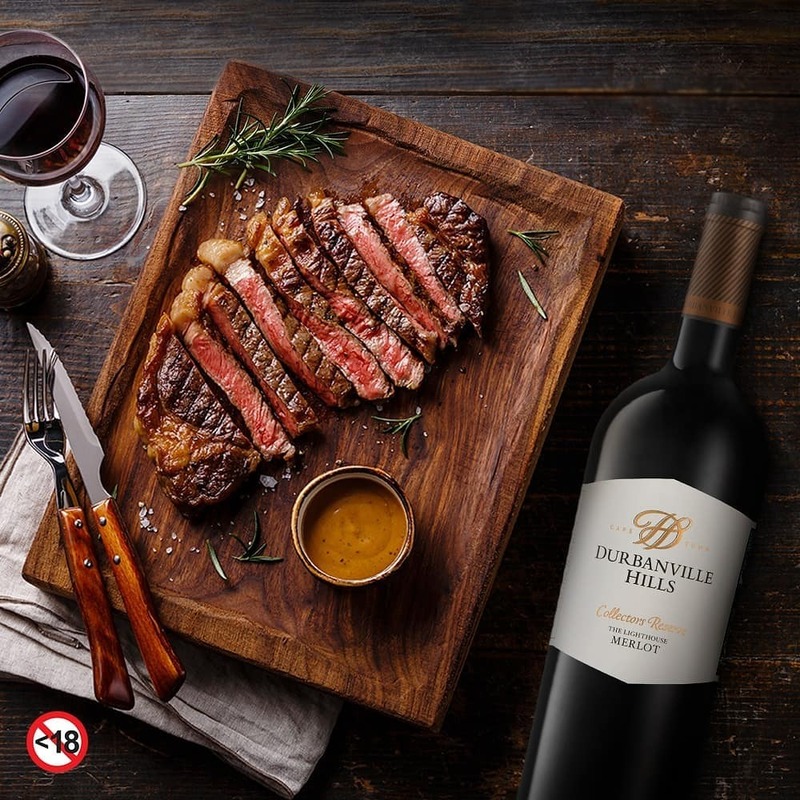 b)Durbanville Hills Collectors Reserve Merlot
Durbanville Hills Collectors Reserve Merlot is a South African wine. It is a full-bodied red dry wine that has a unique character, displaying notes of mint and red cherry making it quite fruity on the nose. It boasts sweet ripe fruit and velvety tannins with cedar wood that lingers on after taste.
This is a good wine for people who want to enjoy a meal with their red wine without a strong tannin burst in their mouth.
It is best served with any red meat like beef and lamb, and mushroom dishes.
Click here to view or/and buy.

9. Efrat Massoret
Efrat Massoret sweet red is a wine of distinction and tradition produced from Carignan and Petite Sirah grapes. It possesses a rich bouquet of flavours and aromas.
This wine is favourable for anyone who loves their red wine a little bit extra sweet. Speaking from experience, it really stands out as among the best red sweet wines.
Full of flavours and very aromatic.
Click here to view or/and buy.
10. Lovely Marula
Lovely Marula has nose aromas of tropical fruits. On the palate is the pronounced taste of the African fruit Marula. It has a refreshing and long-lasting finish. 
Enjoy it with ice cream, mixed with Prosecco or neat on the rocks.
Click here to view or/and buy.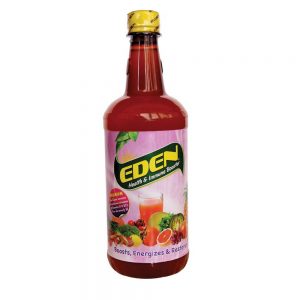 11. Eden
Eden Health and Immune Booster is a set of nutritional and herbal supplement variants which are natural with no added preservatives or chemicals. The Eden immune booster is a supplement extracted purely from fruits, vegetables, tubers, seeds, mushrooms, herbs and spices.
Eden is a health supplement, purely herbal and natural. It comes in a variety of Eden juices, i.e. Regular, PL 3, PL 4, PL5 and PL 6, that are good for various conditions or boosts immunity.
Its benefits include but are not limited to detoxifying and revitalizing the liver, pancreas, kidneys and improving blood circulation.
Click here to view or/and buy.
Appreciation goes a long way. It is not about how big the gift is, but the thoughtfulness behind it. If your loved one's favourite wine or drink is not on the list, do not fret. We have a large variety of drinks, wines included. 
Order your preferred type of wine, here or any other drinks on our website at very fair prices. 
We do engraving, gift wrapping and gift hampers. We go an extra mile for you in making good memories with your loved ones.
Jays Wines offers delivery services and free deliveries for orders above Ksh 3000/- in Nairobi and its environs from 10 AM to 6 PM, Monday to Saturday. We also do parcel deliveries outside Nairobi using G4S or Wells Fargo.
We are located along Biashara Street and Accra Road within Nairobi CBD. You are welcome!
Cheers to our Mothers and Mother Figures. We love and appreciate you… HAPPY MOTHER'S DAY. Cheers🍷
By Roseline Maina: Digital Marketer