Shopping can be a rigorous affair! Getting yourself a new pair of jeans, shoes, or something as small as a scarf can be as time-consuming as going house hunting. You get yourself to the shopping mall, move from one shop to the next in hopes of finding just the right pair of jeans, or shoes. It does not matter whether they fit, they also have to feel right, "your energies must align". Otherwise, you might move from one shop to the other and exit with a lollipop to soothe your dry throat, and nothing else to show for the three or so hours spent in the mall or market.
This applies to every aspect of a selling and buying process, it not only has to fit, but it also has to feel right. The liquor business is a tricky one. In recent years, the market has seen the surfacing of counterfeit products, who remembers the Kariobangi story of counterfeit spirits?
This is why it is paramount to deal with a licensed and trustworthy liquor distributor. Doing your due diligence will save you a lot more than just money, it helps scale your business if you find a reliable and efficient distributor. This is where we come in.
About Us
Jays Wines is the undisputed Liquor wholesaler and distributor of choice in Nairobi. We are a reputable merchant in the distribution, wholesale & retail of  Wines, Spirits, commercial & Kraft beers.
We provide our trusted merchants with updated wholesale liquor price list(s) whenever we restock, list new products, or need to communicate offers and discounts from suppliers & manufacturers. Our mutually beneficial relationships with local manufacturers and importers give us an upper hand in how we conduct business.
Transportation of the products to your premises is not an issue. We have vans and delivery bikes that deliver products to various locations within Nairobi. The vehicles help us deliver to our customers in time. If you are outside of Nairobi, we do parcel delivery through either G4S or Wells Fargo.
Hotels, Restaurants, and Resorts
Some hotels, if not most; who believe in fine dining serve drinks before (apéritif), during or/and after ( dessert) meals as part of their menu. 
An apéritif is an alcoholic beverage usually served before a meal to stimulate someone's appetite for that tasty meal, and is usually dry. Common choices for an apéritif are vermouth (dry), dry sparkling wine, champagne (brut), gin or any still, dry, light white wine. Bitters such as Campari have long been used as appetite stimulants on their own. The vermouth (martini) and Campari can be used to make some very interesting cocktails as well.
Table wine is served with meals, containing 7-14% alcohol. A non-fortified wine is served with meals to assist the assimilation of nutrients. The acidity of table wine produces a tart taste in the mouth that promotes saliva production, and it is served with meals as a digestive. 
You can also serve cocktails with a meal, for as long as it is well paired.
Sweet wines, liqueurs, brandy, and cognac are served after dinner, notably to stimulate and aid digestion after a multi-course meal.
We have a wide range of wines, beers, spirits, and champagnes. Stock your hotel or bar with a variety of these products from us.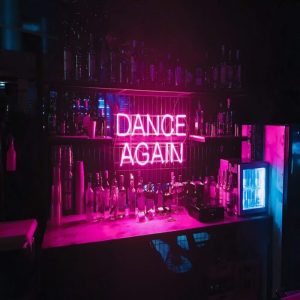 Clubs and Casinos
A cosy ambience,  a flow of drinks, a good DJ, and a dynamic dance floor is what keeps your clientele coming back every time. But we all know that the key ingredient to all this is the types of drinks served. Watu wa Gilbey's wakikosa Gilbey's, the party moves to a club that serves it😀.. Knowing your clientele gives you a blueprint of how to satisfy your crowd. The most moving products in clubs are usually beers, vodka, and gin. However, it is also important to stock other categories of drinks for those who would want something different from the common drinks.
Casinos are gambling joints. But more often than not, they are also used for socializing, for friends or a close group to gather over banter and some drinks. In this regard, it is important to stock a wide variety of drinks, from beers, spirits, and even wine. The most common drinks however are two-part drinks like rum & coke, gin & tonic, and vodka & Red Bull.
Cocktails such as Sex on the Beach, Blue Lagoon, or White Russian are also known to be commonly served at casinos, so stocking products for making such cocktails would come in handy.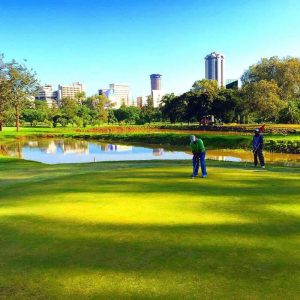 Private clubs
A private club can be a yacht club, country club, or golf club.  It can also be a place to meet and mingle with people of similar interests. The club is private because not just anyone can join, you must be a member. This means you will probably pay dues or membership fees. 
Private clubs are known to offer their members a fine dining experience in an exclusive setting, providing meals and beverages that cater to their special and close-knit clientele. 
Most of the time, but not always, private clubs cater to high-end customers hence stock premium drinks to meet such a need.  Also, as a way to stand out, they are always getting creative in the mixology department, crafting their own signature beverage for members and guests to enjoy during cocktail hour.
We have a range of premium drinks, both spirits, and wines, to meet your clients' expectations.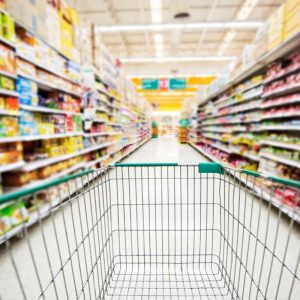 Supermarkets and Shops
The decision to set up alcoholic beverages shops in supermarkets was driven by customer demand wanting to meet all their basket requirements in a single location. This has especially proven significant during this COVID-19 pandemic that requires people to stay indoors to minimize its spread.
As a supermarket or a shop that has ventured into selling alcoholic beverages on their premises, it is important to note that some must-haves on your shelves are beers (the most moving drink because it is bought in larger packs), wines, and spirits Also, do not forget to stock premium drinks for your premium customers.
If you are looking for a partner to work within the liquor space, look no further. We have successfully partnered with various businesses throughout Nairobi, and we would like to bring you onboard too.
As a supermarket or shop owner, building a healthy and mutual relationship with us leads to the eventual consideration of buying products on credit. Terms and conditions will be discussed upon signing the agreement.
Event organizers
They say alcohol is the lubricant of social events, and we couldn't agree more. Event organizers are tasked with the role of making a client's dream come to life, from the theme, food, and drinks. This can be hectic especially when you do not have a supplier for a specific need. 
As an event manager, you probably have a catalogue of suppliers you use for your events. If you are new in the business or looking to change your liquor supplier, Jays Wines is ready to partner with you. We offer drinks on consignment, with the terms and conditions agreed upon once you get in touch.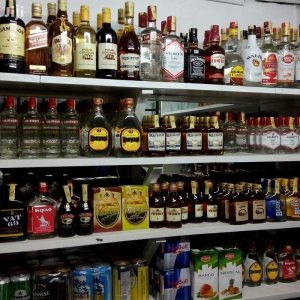 Wines and Spirits Outlets
Wines & Spirits business is very popular in Kenya, especially in estates within and surrounding urban centers. This is because the estates are made up of a population of people with disposable income.
In the last one year or so, there has been a rapid increase in the number of wines & Spirits outlets in our estates (  I can bet you cannot walk more than 50m without coming by a Wines & Spirits outlet in your estate). This has been facilitated by the age bracket of the population within the estate (people with families who would rather indulge indoors than stay out till the wee hours of the morning, or people who can no longer "vunja mifupa"😄 ). Also, the COVID-19 Pandemic has restricted drinking to be an indoors affair.
As a Wines & Spirits owner, identifying a trustworthy and licensed distributor to supply you with the liquor needed in a consistent and timely fashion is key to a successful and sustainable business. Tailor your inventory around drinks consumed by your regular customers, and brands that have more profits to ensure you have a balanced stock. 
Ensure you can provide at least everything if not all on your customer's list. Customers will return if they know they can find whatever they are looking for in one place. Avoid a huge inventory comprising of drinks rarely consumed. However, do not shy away from stocking a few premium drinks that might be asked after once in a while. 
Buy your liquor inventory from us at a stockist price, and get them delivered to your premises. Only pay for the products once they have been delivered.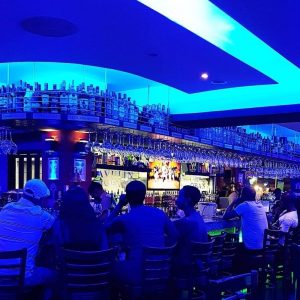 Pubs
The pub is a word derived from a public house that is licensed to sell alcoholic beverages. Pubs mainly serve all kinds of beers and spirits. These joints are notoriously used for watching football, EPL, La Liga, Bundesliga, and the just completed EURO 2020. If one of these establishments exists in your neighbourhood, you will get to know when Manchester United has scored or when the ball has escaped the Arsenal goalkeeper, and into the net..⚽
If you are a pub owner, we can stock your shelves with your customers' favourite drinks at a stockist's price. We will also deliver the products to your premises if you are within Nairobi. If you are outside Nairobi, we can parcel the products to you, whether using G4S, Wells Fargo, or the most convenient transportation means of your choosing, at your cost.
Running a liquor business is no small fit, and finding a reliable and trustworthy supplier is a journey halfway through. Jays Wines is a Licensed, Reliable, and Trustworthy Distributor of both Alcoholic and Non- Alcoholic beverages. We have a large clientele of wholesale customers that have entrusted us with their liquor needs.
We would love to welcome you to our growing family. We are open daily from 10.00 am to 8.00 pm Monday to Thursday; 10.00 am to 8.00 pm on Friday and 10.00 am to 7.00 pm on Saturday. Would you like to pay us a visit for a chat? Find us at Watersys Plaza, Biashara Street, Nairobi Kenya. Our head office is located on the second floor. Or, give us a call at 0705570066. 
You may also fill in the form below we will get in touch to address your wants and needs.