We all know of white and red wines. But ever heard of, or tried rosé wines? You might be wondering what kind of wine is rosé? Are rosé wines any good? We dive in and find out…
First of all, how do you pronounce rosé? We have heard a lot of people pronouncing rosé as rose, I mean the flower. For as much as the one selling you the wine will understand what you mean, let us avoid aibu ndogondogo, ama bora umenunua wine😁? The right way to pronounce rosé is "row.zay". Ever heard Rick Ross say something like that? He was talking about rosé wine, being a promoter for Belaire Rosé sparkling wine😊.
Now that you know how to pronounce rosé, let us learn how it is made.
Rosé wines are made when red grape skin stays in touch with the grape juice for only a short period, usually 02 to 20 hours. The wine grape skins are removed when the perfect rosé color is achieved. 
Some winemakers mix red wine with white wine to give the rosé color, though this is highly discouraged, and rare.
Let us dive into some of the Rosé wine brands;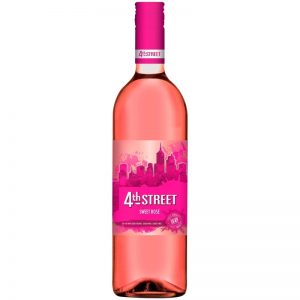 4th Street Rosé
4th street wines are one of the most popular wines in Kenya. A sweet, fruity, and smooth South African wine, recommended for unwinding your evening with friends and family. Click here to view or/and buy.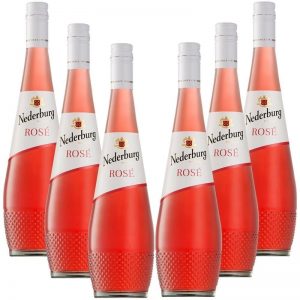 Nederburg Rosé
Nederburg rosé, slightly pink in color, is a semi-sweet medium-bodied rosé blend of mainly Pinotage, Cabernet Sauvignon, and Shiraz. Nose starting with fresh fruity aromas. In the mouth, fresh and refreshing, good acidity well balanced by fruity and mineral flavors. 
Goes well with salads, seafood, or fish. A great wine for a summer evening. Serve chilled. Click here to view or/and buy.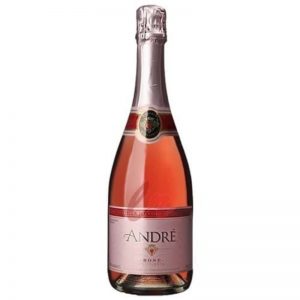 André Sparkling Rosé
Andre Rose is a deep, salmon-colored California champagne made from a blend of crisp white and succulent red grapes. Andre Rose is slightly sweeter champagne with a vibrantly fruity bouquet, overtones of white fruit, with a hint of apple and palate-pleasing cranberry notes. Andre Rose has a smooth and fresh tasting finish. Click here to view or/and buy.
Pairing: shellfish, Appetizers and snacks, Lean fish, Aperitif
It can be enjoyed alone, or even better with appetizers.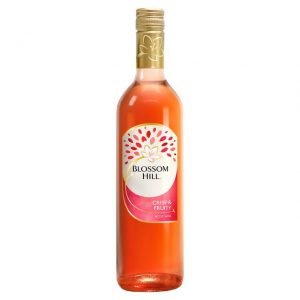 Blossom Hill
Ever wondered what sunshine tastes like? Blossom Hill California Rosé is a simple and fresh wine bursting with a pleasant strawberry aroma. It has notes of strawberries, citrus, melon, and apples. Blossom Hill has medium acidity and is well balanced. Click here to view or/and buy
Pairing: Aperitif, Spicy food, Appetizers and snacks Fruity desserts.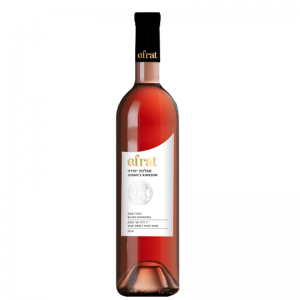 Efrat Blush Zinfandel
Efrat Blush Zinfandel is a blushing pink semi-sweet rosé from Israel. Not overbearingly fruity, it is very enjoyable when chilled well. Great for drinking at an outdoor sunny Sunday lunch. Goes down well with grilled seafood.
This is a must-have if you love rosé. Click here to view or/and buy.
Four Cousins Rosé
Four cousins is one of South Africa's most favorite sweet Rosé. A fragrant, flame-colored wine, it has an aromatic Muscat nose and floral perfumes of sweet cranberry flavors. Nice on cold evenings.
It doesn't really get you light-headed or high unlike other kinds of wine. It's the right kind of sweet wine on a cold evening. Click here to view or/and  buy.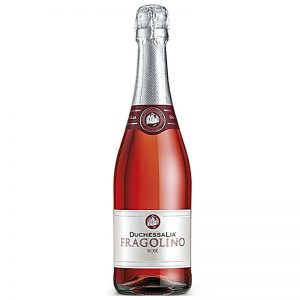 Fragolino Rosé
Fragolino Rosé is a Rosato-appearing sparkling wine. It is crafted with an intense strawberry aroma on the nose. Its palate is sweet and harmonious with the strawberry flavors.
Duchessa Lia Fragolino Rosé goes well as an aperitif. It also pairs with pastry dishes and confectionery products.
You can enjoy it chilled on its own or in cocktails. Click here to view or/and buy.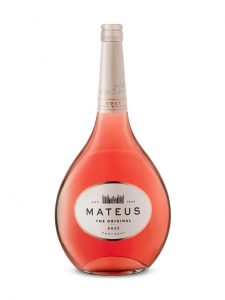 Mateus Rosé
Mateus rosé is a portugese wine. It is a fresh and seductive wine with a fine and intense bouquet and all the joviality of young wines. It's balanced, with some sweetness, but matched by good-enough acidity. It tastes like natural fruit, flowers, and hints of spices In the mouth. Brilliantly complemented by a soft and slightly fizzy finish. Click here to view or/and buy.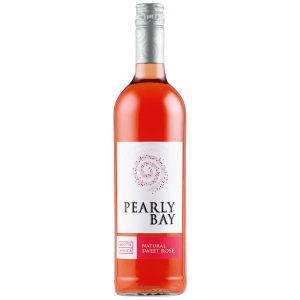 Pearly Bay Rosé
Pearly Bay Rosé is an easy-to-drink sweet, fruity rosé wine. The wine has a juicy peach and ripe apricots with undertones of floral blossoms. It tastes like apples, rose petals, lavender, and some spicy notes. Click here to view or/and buy.
 A good option to pair with dessert. It is better if taken chilled.
Frontera Rosé
Frontera Rosé is intensely aromatic. Brimming with red fruits and cherries, and hints of floral notes, it's a refreshing alternative to the more traditional white varieties. Soft and elegant, it's best served chilled. 
Can also be served as an aperitif. Click here to view or/and buy.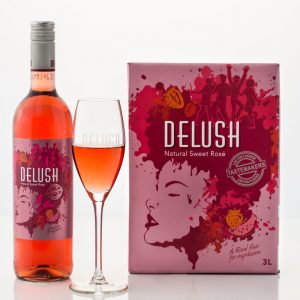 Delush Rosé
Delush Natural Sweet Rosé treats all of your senses to cheeky fruitiness and mouthwatering watermelon and strawberry flavors. 
Enjoy it chilled.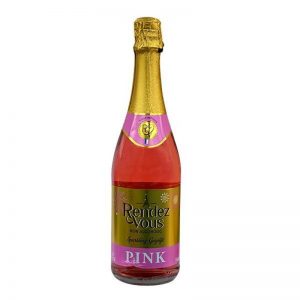 Rendez Vous Non- Alcoholic Rosé
Rendez Vous non-alcoholic Rosé is made with freshly squeezed grapes. It is the perfect sparkling beverage with an appetizing appeal and luscious taste that is impossible to resist.
The tall and ravishing bottle of pure delight will brighten up any mood at any time. Trust Rendez Vous beverages to accompany you as the perfect drinking partner for all gatherings. Click here to view or/and buy.
Hopefully, the next time you plan to take wine, you will try a rosé. Let us know how you find it in the comment section below.
Get to explore our wide range of rosé wines here. You may do a direct order through the website, WhatsApp 0703608746, or call 0705570066 for direct purchase. 
We offer delivery services and free deliveries for orders above Ksh 3000, in Nairobi and its environment. Deliveries happen from 10 AM to 6 PM, Monday to Saturday. 
We are located along Biashara Street and Accra Road within Nairobi CBD. You are welcome!
By Roseline Maina: Digital Marketer