Being alive is very special. Waking up the next morning healthy, is definitely a special moment. We have every reason to celebrate life; to appreciate what we have, the milestones we make in life, the people who make life worthwhile. Many people celebrate differently, it could be through prayer, giving, receiving, ama kupiga sherehe🍻😃. 
In our lives, special occasions make us feel appreciated, whether by ourselves or others. These occasions range from weddings and anniversaries to birthdays, a promotion at work, romantic dates, dinners, kupigia mwili pole after a long week.  Most of the time, these special moments are coupled with a bottle or a glass of our favorite drink; be it wine, whisky, brandy, cognac, or even a glass of our favorite juice. 
Today, we are looking at wines that can be enjoyed on special occasions, or on that Saturday evening looking at the sunset🌟.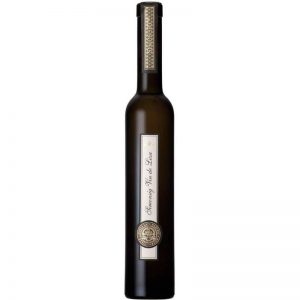 Simonsig Vin De Liza Dessert Wine
Simonsig Vin De Liza is a bright shiny-brilliant gold-colored wine. It smells of rich honeyed fruit and perfumed aromas that are complemented by a seductive nutty oak spiciness. It is silky smooth with a delicious earthy taste. 
Normally served as dessert at the end of a meal, but can also be enjoyed on its own in front of the fire when you want a special treat curling up with that special someone😉.
It comes in a 375ml bottle. Click here to view or/and buy.

14 hands Moscato
This light and smooth 14 Hands Moscato boosts the aromas of ripe honeydew and white roses. This is followed by flavors of peach and tangerine. While lightly sweet at first, ample acidity lends balance, keeping the wine bright and fresh.
Good for those who like sweet wines. 
It can be enjoyed as an aperitif when chilled.
It pairs well with vanilla cake. It is perfect for events that have cakes like upcoming weddings, birthday parties 🍰
Click here to view or/and buy.

Hermon Moscato
Hermon Moscato is a  sweet bubbling wine that presents aromatic green apple, tangerine, lime, peach, and pineapple fruit notes, rounded out by characters of fresh flowers. This gives it a refreshing, lively sweet wine.
This wine can be enjoyed as an aperitif when slightly chilled. It also goes well with sweet desserts like vanilla cake.  Perfect for events that serve cake.
Click here to view or/and buy.

Martini Rosso sweet red
Dark reddish-brown color, akin to cola, Martini Rosso is sweet vermouth wine. It is of medium acidity, medium-bodied with a long spiced finish.
It is most suited as a mix for cocktails, to be used cold or on the rocks, or as an aperitif, making a great appetizer before lunch.
Pairs well with oily foods such as red meat.
Must-try signature cocktails like Negronis.
Click here to view or/and buy.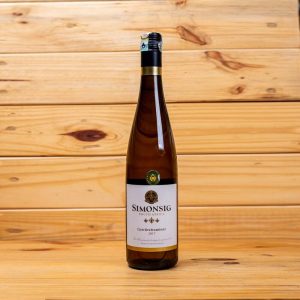 Simonsig Gewurztraminer Sweet White
This flamboyant Simonsig Gewurztraminer displays a white peach color. Fragrant lychee and rose petals fill the nose, while flavors of fresh honey, and hints of citrus coat the palate. The wine's richness and complexity are perfectly balanced by low acidity. It is semi-sweet with a dry finish.
A perfect wine to enjoy after fish. Click here to view or/and buy.

Rosso nobile Al Cioccolata
Rosso Nobile al Cioccolata is a chocolate flavored red wine from Germany. It is infused with chocolate aromas giving it a smooth chocolate taste. This wine is known to engulf the nose with aromas of ripe black fruit, cherries, and dark chocolate. 
It can be taken on its own or taken along with dark chocolates on that date night😉
 This wine has "special occasion" written all over it. It pairs well with chocolate cake on birthdays, weddings, and anniversaries.
 Click here to get this chocolate magic in a bottle.

Sandeman Founders Reserve
Named in honor of the Founder, Sandeman Founders Reserve is one of Sandeman´s greatest Ports.  The grapes are selected from the finest vintage grapes and aged for 5 years. It Pours in ruby color with good lacing. It has sweet aromas of black currant and plum. Sweet and full body with hints of chocolate and blackberry.
This wine is excellent after a big steak dinner with family and friends.
Click here to view or/and buy.

Nederburg sauvignon Blanc
Crisp with a touch of lime green, Nederburg Sauvignon Blanc is a well-balanced wine.  With bouquet aromas and citrus taste, honey, pear, and melon, it has a fresh tropical fruity taste and an intensive aroma. It firstly  comes sweet, then very slightly salty, and fruity acid comes along finishing
 A good choice for a hot summer day, for that picnic. Best served a little chilled.
Click here to view or/and buy.

Durbanville Sauvignon Blanc
Medium to full-bodied wine, Durbanville Sauvignon Blanc has sweet fruits on palate rounded off with silky tannins and a full mouthfeel that has a prolonged after taste. 
Best to drink as part of the first course to open up your taste buds.
It also pairs perfectly with rich white meat dishes like fish, salmon, prepared plainly with hints of rosemary.
Click here to view or/and buy.

Martini Extra Dry White
Martini Extra Dry White has Just the right amount of sparkle and is not too dry. on its own, it is very citrusy; lots of lemon. A little bit nutty; Brazil nut.
Perfectly drinkable as a stand-alone beverage, but we advise it for cocktails to be used as aperitifs. Click here to view or/and buy.

Canti Prosecco
An Italian sparkling wine, Canti Prosecco is served as an aperitif or with dessert. This dry sparkling wine has a pleasant aroma with elegant notes of apple, apricots, and white flowers.
This is a very light prosecco, good for celebrations, toasts like weddings and anniversaries.
Click here to view or/and buy.
Hopefully, the next time you plan to celebrate a special occasion, you will have us in mind for those drinks you might need. 
Get to explore our range of special occasion wines here. You may place a direct order through the website, WhatsApp 0703608746, or call 0705570066 for direct purchase or inquiry. 
We offer delivery services and free deliveries for orders above Ksh 3000/-, in Nairobi and its environment. Deliveries happen from 10 AM to 6 PM, Monday to Saturday. 
We are located along Biashara Street and Accra Road within Nairobi CBD. You are welcome!
By Roseline Maina: Digital Marketer