Introduction
What is a gift?  A gift is anything, whether an item or service, voluntarily given to someone without any expectations in return. A gift is meant to be free. Normally, the art of gifting is meant to bring joy, and show care, kindness and appreciation.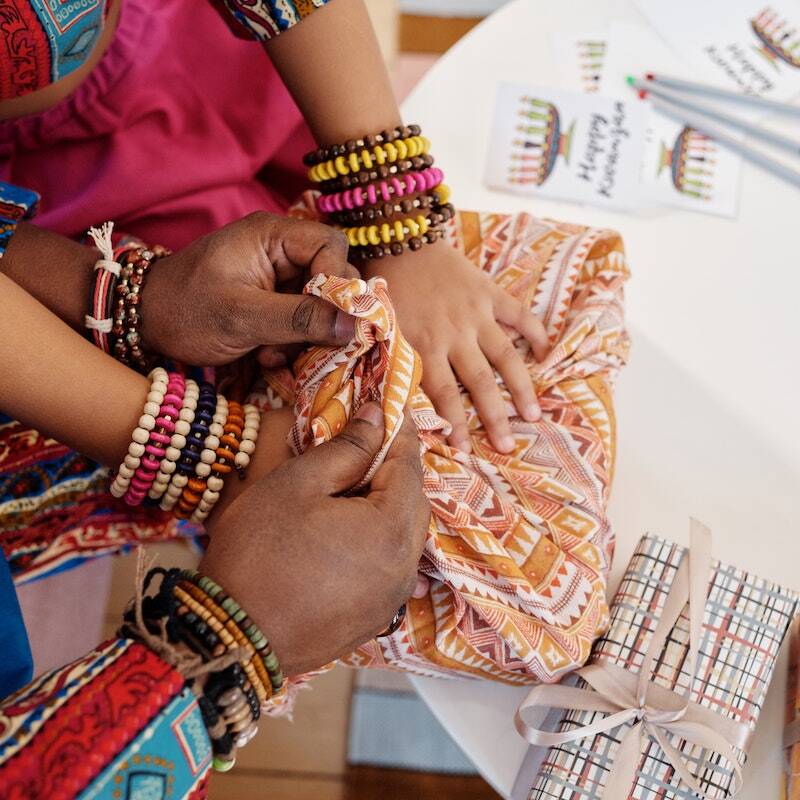 There are so many ways you can present your gift and one of them is in a gift hamper basket.
Gift Hampers
A gift hamper is a collection of an assortment of items i.e foods, drinks, flowers, accessories, bathing items, decorations and other items, arranged beautifully in a hamper basket, box or plate.
Hampers can be customized to suit the taste and preferences of the persons you are gifting. Whether you are looking for a birthday present, a thank-you gift, an anniversary bundle or just a little something to show your love and care, gift hampers are the perfect choice. They make for a great surprise and will definitely put a smile on the recipient's face.
Gift hampers also make great corporate gifts. You can use a gift hamper to show your clients how much you appreciate their business or your employees as a thank you for their effort.
Gift hampers are a wonderful way to show intention, appreciation, care and love. Ensure that whatever you include in the gift hamper can be used and enjoyed by the recipient.
Let us look into some of the gift hampers you can get your loved ones, colleagues or clients;

Gift Hampers For Her
A gift hamper is a great way to show the women in your life how much you care. The gift hamper could be to your girlfriend,  wife, mother, or grandmother. You might be wondering what are the best things to put in a hamper. Gift hampers for women can be filled with their favourite things, like chocolates, wine, flowers, jewellery, makeup, skincare and self care products. 
The hampers can be customized to fit her unique personality. Whether she loves pampering herself or enjoys trying new things, a gift hamper is sure to make her smile.
Put a smile on her face with a gift hamper basket on Mother's Day, Valentine's Day, Bridal Shower, Baby Shower, or just because…..

Gift Hampers For Him
Gift hampers are a great way to show your appreciation for the special men in your life. You can gift your boyfriend, husband, father, grandfather or even a colleague. It can be a challenge to gift a man and might be wondering, "What can I put in a man's hamper?"
The gift hamper basket can be filled with his favourite things, like beer, whisky, wine, snacks, clothing, leather items and accessories. If you want to really make an impression, get him a hamper that is tailored to his interests and hobbies. For example, if he is into cars, fill it with car wash supplies and a new set of tires, or if he loves a certain drink, fill it with the said drink, some nibbles and a heartfelt card. 
Send him a gift basket on his birthday, Valentine's Day, to celebrate his wedding, an anniversary or just to put a smile on his face, it surely will be rewarded😉
Whatever you choose, he will appreciate the effort and thoughtfulness behind it all!

Birthday Gift Hampers
A birthday gift hamper basket on someone's birthday shows you care and remember them on their special day. Whether you are choosing a birthday gift hamper for her or him, always remember to fill it with the recipient's favourite things. These could also be items that will help them enjoy their special day. 
For example, if you are buying a hamper for a person who loves to explore different drinks, you could fill their hamper with an assortment of drinks for them to sample and enjoy. Either way, a gift hamper is a thoughtful and unique present that is sure to be appreciated.
A gift hamper can be customized to the recipient's taste and your budget. Don't forget to include a drink of their favourite bottle to celebrate with.

Anniversary Gift Hampers
What could be more romantic than surprising your partner with a beautiful anniversary gift hamper? Filled with all of their favourite things, it's sure to make them smile. Plus, it's a great way to show how much you love and appreciate them in your life. They can be filled with all sorts of goodies, from chocolates and flowers to champagne and wine to engraved jewellery and watch.
Whatever your budget, you can find a hamper to suit you. And if you really want to spoil your other half, why not include a romantic dinner or weekend away, or tickets to a show or concert?

Holiday & Seasonal Gift Hampers
Holidays are a time for giving, and what better way to show your loved ones how much you care than with a gift hamper full of their favourite things? This type of gift hamper comes in handy during the holiday seasons like Mashujaa Day, Easter, Christmas and New Year's Eve. 
Appreciate your family and friends with something that says, "I'm glad you are in my life." Gift them something thoughtful. It could be something they have been wanting to get for themselves but haven't gotten around to, or just a drinks gift hamper to celebrate the season. 
Hampers can be customized to suit any taste and budget, making them the perfect choice for everyone on your list. The choices are endless and there is a hamper out there that will make their holiday season even more special.

Celebratory Gift Hampers
Celebratory gift hampers are especially for those personal and small celebrations and milestones in someone's life. It could be their graduation, housewarming, or retirement, the list is endless. 
Celebratory Gift hamper baskets can be filled with all sorts of goodies, from food, flowers and wine to clothing, accessories and luxurious bath products and candles. For example, a hamper for a new mom could be filled with baby clothes, diapers, and other essentials. 
Whatever you choose to include, make sure it is something that the recipient will love and enjoy.

Corporate Gift Hampers
Corporate gift hampers are a great way to show your clients and employees they are appreciated by your company. They are also a fantastic way to promote your brand and build goodwill among your target audience. 
Here are some reasons why corporate gift hampers make an excellent choice for any business:
Corporate gift hampers show that you care about your clients and employees. They demonstrate that you are willing to go the extra mile to show your appreciation, which can foster loyalty and repeat business.
Corporate gift hampers can be customized to include items that represent your company's values or mission statement. This allows you to create a hamper that is uniquely yours, which will leave a lasting impression on recipients.
Corporate gift hampers convey thoughtfulness and consideration – two qualities that any successful business should aspire to embody.
Corporate gift hampers can be customized to include a variety of items that will be sure to impress, such as food, a drink, engraved accessories, or even luxury items. Including a personal note and company logo on the hamper will make it even more special.
This type of hamper is sure to impress anyone who receives it and will make them feel appreciated by your company.
Here are some ideas on what drink you can get your business partners or clients.
Conclusion
A beautiful hamper makes an impressive and memorable gift that will be cherished for years to come.
Here at Jays Wines, we have a wide variety of hampers to choose from. We have hampers for every budget and every occasion. So take a look around, here, and find the perfect hamper for your next special occasion!
We do personalized gifts, gift wrapping, and engravings. We also do corporate gift hampers for your clients, employees and colleagues.
You can also drop by our physical shops along Biashara Street and Accra Road within Nairobi's CBD.
Call 0705570066 for more information and inquiries.
Buy your gift hamper Online in Nairobi and we will deliver them to your doorstep, in Nairobi, and its environs.
You may also fill out the form below and we will get in touch to address your needs and wants.